Now Open: Craft Beer Ventures to Encino at Sweeney's Ale House
What: Sweeney's Ale House is the second Valley venture for Los Angeles' craft beer leader Ryan Sweeney and partners, who opened The Woodman in Sherman Oaks this past September. It's pretty […]
What: Sweeney's Ale House is the second Valley venture for Los Angeles' craft beer leader Ryan Sweeney and partners, who opened The Woodman in Sherman Oaks this past September. It's pretty much a landmark opening because this is the first time Encino is home to a gastropub. Ryan is known for bringing a unique lineup of beer to his bar/restaurants, which include The Blind Donkey and The Surly Goat. His move to the Valley is also a pretty big deal.
The concept: While The Woodman has a roadhouse theme, Sweeney's Ale House gives off an Irish pub vibe on a ship dock. Two hand-driven shuffleboards are onboard for entertainment, and music is cranked up.
The look: Wood floors, walls and seating, along with tufted banquettes, various seating areas, a long bar with bar stools plus an outdoor street patio. There's minimalist seafaring décor, including oars, navigation clocks, fishing gear, sailor portraits and Irish signage.
The food: It's elevated bar comfort food with plates to share. Most are good size and range from $8 to $12. Offerings include: prosciutto mac 'n' cheese, short-rib poutine, pastrami burger and pulled pork sliders.
The drinks: This is where the strength lies. There are nearly 30 beers on draft and 20 bottles, ranging from local California to Belgium. Many are unique and not carried anywhere in the Valley. There's also a select cocktail list and an impressive bourbon and whiskey list with 70 varieties coming from as far out as Ireland and Scotland. Want a real rare brew? Ask for Angel's Share Grand Cru by The Lost Abbey, which is a blend of bourbon and brandy barrel-aged Angel's Share, aged in oak barrels. Available for a limited time only.
The prices: Plates range from $8 to $12; draft beer, $6 to $7; bottles, $10 to $30; cocktails, $11; whiskey starts at $6 and goes up.
The deal: The daily $4 happy hour, 5 to 8 p.m., which includes select craft beers, well liquors and wines. Not to miss: the house craft cocktail, the Dublin Monkey, is $6.
The location: 17337 Ventura Blvd., Encino. Exit Balboa, cross street is Louise across from CVS. Parking in back and free on weekends and after 6 p.m. on weekdays.
What to expect:
Shuffleboard
Pastrami burger
Bluefin ahi scoop
Short rib poutine
Pistachio spinach salad
Prosciutto mac 'n' cheese
More Stories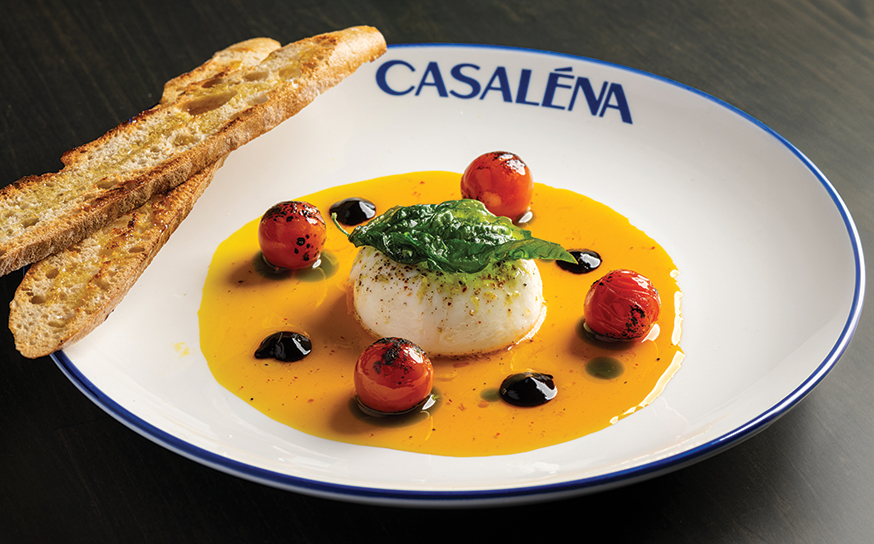 Join the Valley Community
Receive the latest stories, event invitations, local deals and other curated content from Ventura Blvd.
By clicking the subscribe button, I agree to receive occasional updates from Ventura Blvd.