Now Open: Local Ice Scoops Up East Coast Flavor
Hidden in the back of the long strip mall adjacent to Sportsmen's Lodge is a sweet new find: Local Ice—an ice cream shop with a soda fountain that just opened two weeks […]
Hidden in the back of the long strip mall adjacent to Sportsmen's Lodge is a sweet new find: Local Ice—an ice cream shop with a soda fountain that just opened two weeks ago.
The scoop: Owner Lisa Wood says that growing up, she fell in love with traditional lemon ice desserts that are so popular in her hometown of Brooklyn—and even had her hand in scooping ice cream at Friendly's as a teen. Currently a Sherman Oaks resident, Lisa learned how to make her own cream ice (non-dairy) and organic ice cream at Ice Cream University in New Jersey (she lived in Hoboken for a few years as an adult) and now mixes up her own creations from scratch at her Studio City sweet shop.
The goods: Lisa makes approximately 15 ice cream flavors at a time with seasonal variations. Standouts include: peppermint stick, gingerbread, wicked maple walnut, NY cheesecake and espresso & cream. Her "New York" cream ices include: lemon (of course), raspberry, mango and chocolate. Choose your icy delight in a cone, cup, milkshake, float or sundae.
The extras: Ask barista Heather for a hot espresso drink. Perfect for the winter months: hot peppermint, gingerbread cookie, coco-marshmallow dream, hot mocha and hot chocolate. Herbal tea and regular espresso (as they call it, "liquid caffeine") are available too.
East Coast novelty: The NY egg cream with chocolate syrup and seltzer brings Brooklyn memories.
What's coming: Baked goods, added toppings, and more icy flavors.
Fun fact: It's a party place too. Just ask.
Take a peek at what to expect:
At the soda fountain: ice cream with a cone to go and single scoop ice cream sundae to eat in.
Creamsicle float
New York egg cream with chocolate syrup, milk and seltzer: "You can take the girl out of New York, but you can't take the New York out of the girl," says Lisa.
Lisa Wood designed the interior and hand-finished much of the furniture.
Located at the end of the strip mall adjacent to Sportsmen's Lodge.
Local Ice, 12747½ Ventura Blvd., Studio City, 818-505-8111
More Stories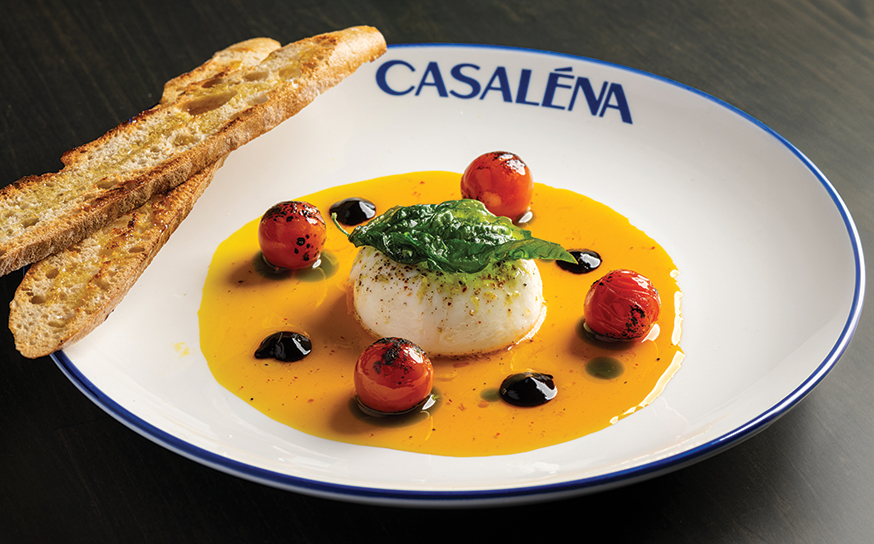 Join the Valley Community
Receive the latest stories, event invitations, local deals and other curated content from Ventura Blvd.
By clicking the subscribe button, I agree to receive occasional updates from Ventura Blvd.