Now Open: Simmzy's Brings Its Beachy Vibe to Burbank
What: Simmzy's, a family-owned gastropub with locations in Manhattan Beach and Long Beach, just landed studio close in Burbank. It's the largest of the bunch, and another is headed to Venice soon. The Cred: The multi-generational Simms Family […]
What: Simmzy's, a family-owned gastropub with locations in Manhattan Beach and Long Beach, just landed studio close in Burbank. It's the largest of the bunch, and another is headed to Venice soon.
The Cred: The multi-generational Simms Family and their restaurant group also founded/runs M.B. Post, Tin Roof Bistro, Fishing with Dynamite, Lazy Dog Cafe and Mimi's Cafe—with various family members responsible for each one.
The Look: Designed with '60s/'70s, beachy/sporty, kitschy flair in mind, it has a relaxed vibe with the feeling that you're in a friend's "vintage" rec room or even an upscale summer camp. You know, where the cool kids would go! Many of the pieces and decor in the restaurant were found in flea markets, thrift stores and garage sales.
The Eats: The menu features the Simmzy's Angus beef burger with add-ons that include smoked bacon, avocado, balsamic-roasted shiitake mushrooms, guacamole or fried Fresno chili rings; a spice-and-vinegar pulled pork panino; marinated short rib salad; shrimp, citrus and avocado salad; 15-minute wings with homemade bleu cheese; fish tacos; and the apple-filled donut for dessert. The weekend brunch menu is offered until 2:30 p.m. and includes a breakfast sandwich with house-made sausage, veggie scramble and a pork chile verde breakfast burrito. There's also a kids menu.
The Drinks: Enjoy wine plus house cocktails, including build-your-own-mules; the Bloody Simmzy; a special Welcome to 'Bourbank' cocktail with bourbon, vermouth and bourbon cherry; and the La Rosa—hibiscus-infused tequila with sours, citrus and a salt foam—which can be ordered by the pitcher. And of course there's an excellent selection of craft beer, including some local brewery faves such as Macleod Ale and Golden Road. Plus there's a "flight of the day."
The Details: Open daily 11 a.m. to midnight. 3000 W. Olive Avenue (near Alameda Avenue), Burbank, 818-962-2500, simmzys.com
Fish tacos
Simmzy's Angus beef burger
15-minute wings with homemade bleu cheese
Shoestring and sweet potato fries mix
The Bloody Simmzy: bacon-wrapped Brussels sprouts and roasted tomatillo
More Stories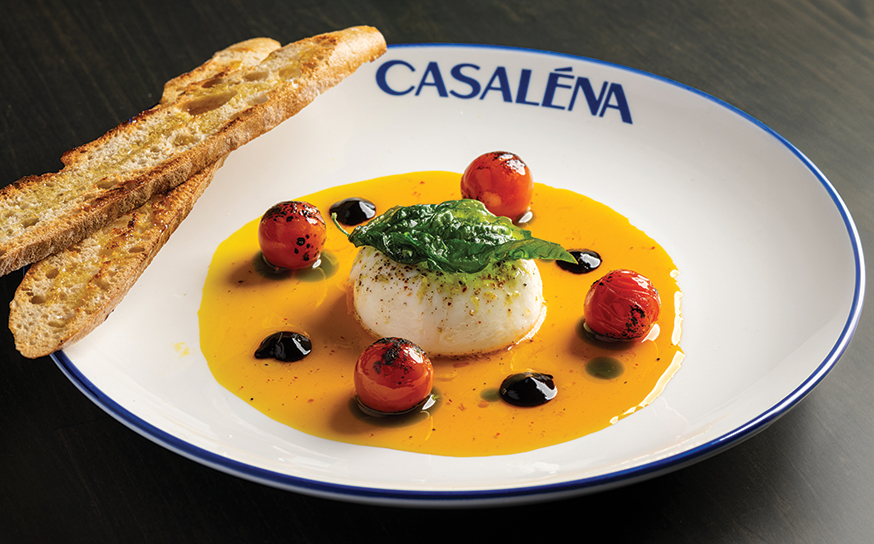 Join the Valley Community
Receive the latest stories, event invitations, local deals and other curated content from Ventura Blvd.
By clicking the subscribe button, I agree to receive occasional updates from Ventura Blvd.