Now Open: The Crabby Crab for Seafood and Sports Lovers
What: A fishy twist on the ever-growing sports bar/gastropub theme just moved into the former Noodle Star on Van Nuys Boulevard in Sherman Oaks—as a seafood restaurant with nine TVs. The Concept: Seafood served in plastic […]
What: A fishy twist on the ever-growing sports bar/gastropub theme just moved into the former Noodle Star on Van Nuys Boulevard in Sherman Oaks—as a seafood restaurant with nine TVs.
The Concept: Seafood served in plastic bags with a three-step process of ordering: first, choose blue crab, Dungeness crab, king crab legs, shrimp (peel 'n' eat or peeled), littleneck clams, black mussels. Then sauce (garlic butter, lemon pepper or house Cajun) and spice (mild, medium, saucy). Prices are both market and by the pound. Buy two pounds and corn-on-the cob and potatoes are thrown in the bag too.
More Menu Options: The daily catch is sold at market price from the grill or set priced ($9.95 to $15.95) from the fryer: calamari, fish 'n' chips, shrimp 'n' chips, chicken strips and wings.
The Bar: Craft beer and microbrews on tap, plus a full bar and cocktails.
The Details: The Crabby Crab, 4457 Van Nuys Blvd., Sherman Oaks, 818-789-2272. Open Monday to Thursday 4 to 11 p.m., Friday and Saturday noon to midnight, Sunday noon to 11 p.m.
More Stories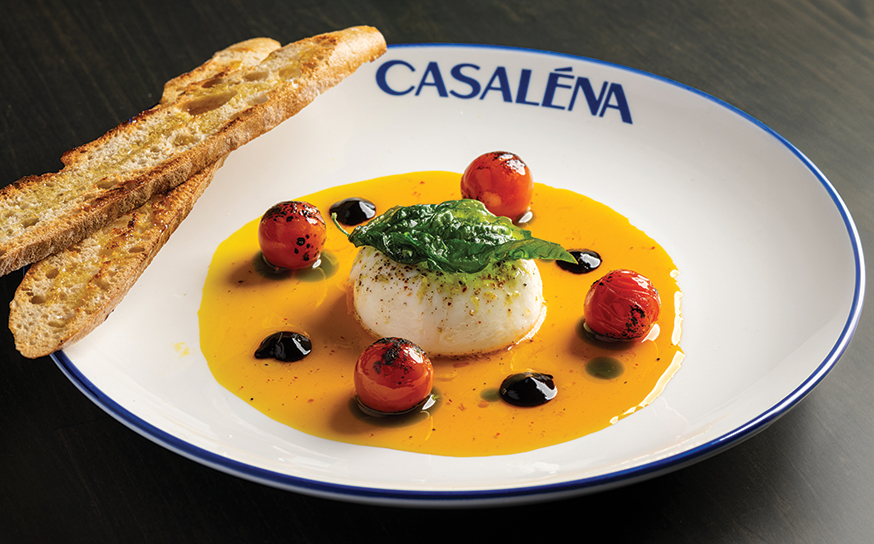 Join the Valley Community
Receive the latest stories, event invitations, local deals and other curated content from Ventura Blvd.
By clicking the subscribe button, I agree to receive occasional updates from Ventura Blvd.