Off The Beaten Path: Humble Bee Bakery and Cafe Buzzes
The most exciting aspect of writing about food and restaurants is making an unexpected discovery off my beaten path. Most often this happens while running an errand—as I did the […]
The most exciting aspect of writing about food and restaurants is making an unexpected discovery off my beaten path. Most often this happens while running an errand—as I did the day I went to Home Depot and spotted Humble Bee Bakery and Café on Saticoy, just west of Louise. Located smack dab in the middle of a very small, dilapidated strip mall, its fresh, sweet sign just begged me to park and walk in.
It is a cozy space with a communal wood table in the center, surrounded by about 10 small tables, with a bakery case featuring homemade sweets and chalkboards at the front. Fresh flowers are on most every table, and all cold drinks are served in jars. Peek through to the kitchen, and you will see cooks bustling. The servers scramble a bit and there can be a wait, particularly when it is busy. But sometimes patience is truly a virtue, because as as far as food goes, they serve up some of the best breakfast dishes I've had in the Valley.
Humble Bee is open for breakfast and lunch seven days a week, but on Sunday there is a special menu dictated by what is found at local farmers markets. Sunday is also the only day of the week eggs Benedict is served.
Susan Rigali and her son, Jim, opened Humble Bee in 2012. Susan spent nearly 30 years in entertainment catering studio productions and still has a catering company called Savor Solar. Jim worked with her for a decade before attending culinary school in Portland—and actually named the restaurant for Susan, who also happens to be a beekeeper.
"Every week we buy what is in season and has been grown locally," says Susan, who has worked as a food safety advocate for many years. "The Sunday menu is when we serve the new week's produce and replenish for the week ahead."
Susan further explains that shopping that way gives them a chance to utilize the best prices when produce hits its peak, so organic produce can be served at a fair price. Nearly everything served is made with organic ingredients that are non-GMO and locally grown or produced, while certified farmers supply all eggs.
They serve lunch as well, but so far I've been six times and am just trying to work my way through the breakfast menu. Below are some of the most unique dishes. In addition to food, there are a variety of fresh vegetable and fruits juices, plus coffee and tea drinks. Remember: Humble Bee is a small place, so be prepared for a wait.
Italian frittata with an array of vegetables.
Portabello and goat cheese omelet was a special.
French toast made with peaches and cream.
"Panwich": a pancake stuffed with eggs, sausage, maple marscapone and apple salsa.
Breakfast sandwich with eggs, avocado, cheese, tomato.
Biscuits and gravy.
English Butty with fried egg and sausage.
Humble Bee Bakery and Cafe, 17321 Saticoy St., Northridge, 818-514-6507
More Stories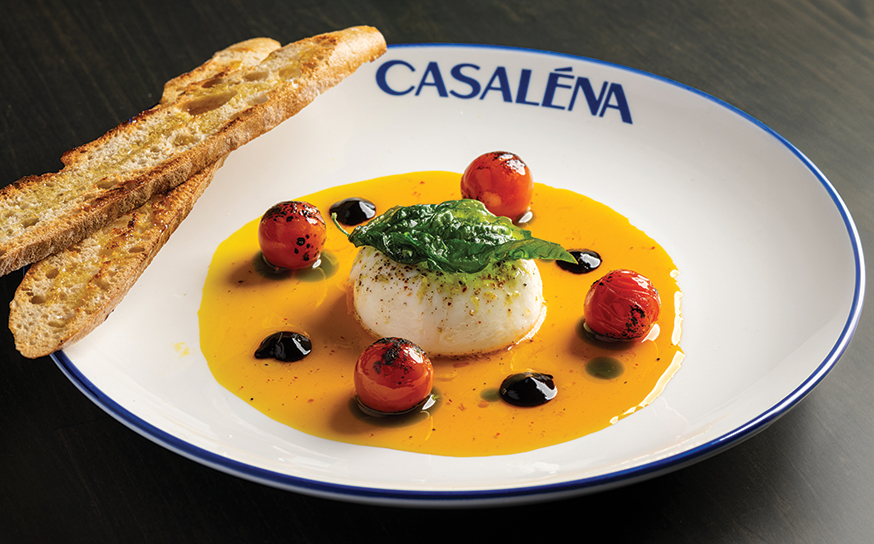 Join the Valley Community
Receive the latest stories, event invitations, local deals and other curated content from Ventura Blvd.
By clicking the subscribe button, I agree to receive occasional updates from Ventura Blvd.