Opening Friday: JOEY Woodland Hills
December 4 is launch day for California's first JOEY location.
For a few weeks now, The Sauce has been licking its lips in anticipation for JOEY Woodland Hills to open at the new Village at Westfield Topanga—adding the first California location to its list of 25 locations in Washington and Canada serving new American cuisine. Well, Friday's the day!
We told you a little bit about what to expect from the cuisine in our item on JOEY executive chef Chris Mills' recent James Beard preview party, so here are some design tidbits (no photos available yet):
Under project designer Meghan Pitts, the look is described as warm and casual, mixing new and reclaimed materials. Expect works by LA artist Alexandra Grant and photographer Jay Reyes, as well as Michael Joyce.
Another highlight: In partnership with a local metalworker, JOEY Woodland Hills will feature a 12-foot-high, back-lit wine wall with antiqued mirror and brass shelving. And you can watch your dinner-in-progress through windows that showcase an open kitchen.
The restaurant will include interior seats for 215 with an additional 101 seats on the patio, which also features a custom steel and glass mirror display and a 23-foot salvaged New Zealand Christmas tree.
The Village at Westfield Topanga, 6600 Topanga Blvd., Ste. 1010, 818-340-5639
More Stories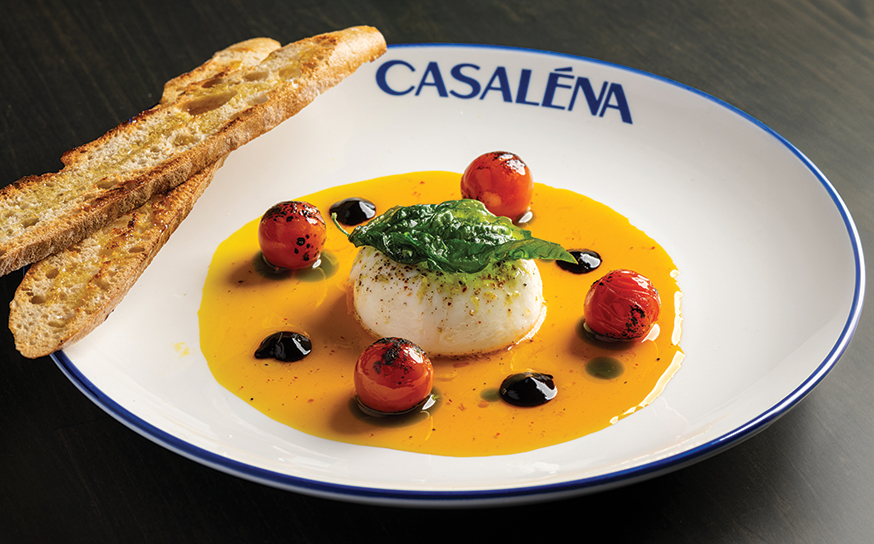 Join the Valley Community
Receive the latest stories, event invitations, local deals and other curated content from Ventura Blvd.
By clicking the subscribe button, I agree to receive occasional updates from Ventura Blvd.