Otium Opens Today!
Chef Timothy Hollingsworth's Otium is The Broad museum's newest exhibit.
Otium—menu by Valley chef Timothy Hollingsworth (Studio City's Barrel & Ashes)— quietly opened for lunch in recent weeks, with an Otium To Go food cart just outside. But today (or tomorrow, if you are reading this on Monday) marks the official dinner opening for the new restaurant at The Broad contemporary art museum, originally slated for October.
Hollingsworth and colleagues held a splashy pre-opening party at the restaurant a week ago, where guests got to taste a little, peek into the kitchen, try the evening's signature cocktail and check out the restaurant's sleek, glassy look.
The Sauce asked Chef Timothy if LA philanthropist Eli Broad had any input into Otium, Chef Timothy's first solo restaurant. The chef said that while he and the museum's founder had discussions about the restaurant's architecture reflecting the contemporary lines of the museum, he wants Otium's food and atmosphere to create its own signature warmth.
We can't put our hands on a dinner menu yet, but here's a sneak peek inside, and outside, the party:
More Stories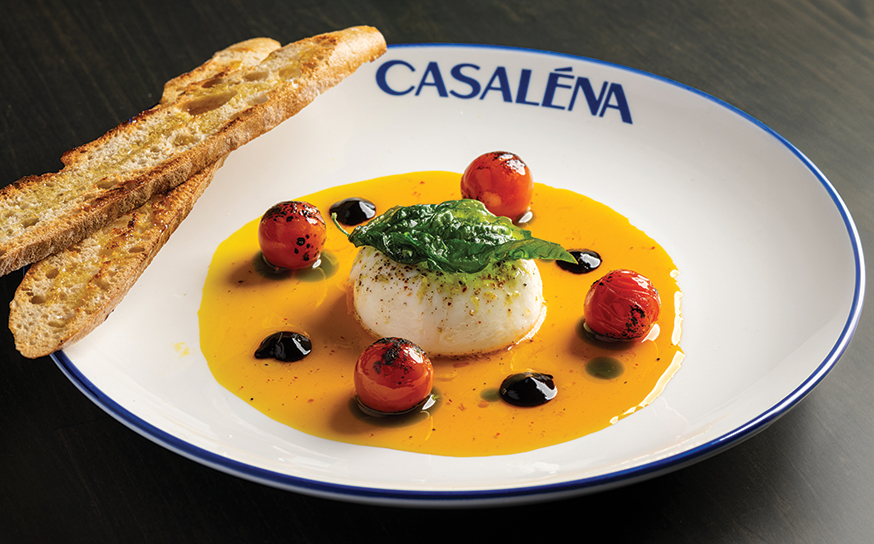 Join the Valley Community
Receive the latest stories, event invitations, local deals and other curated content from Ventura Blvd.
By clicking the subscribe button, I agree to receive occasional updates from Ventura Blvd.