Paris Baguette Expands Korean Bakery Empire to Encino
A branch of popular Korean bakery Paris Baguette now stands in an Encino spot where Daphne's Greek Cafe operated for years. The standalone structure on the east end of Encino Town […]
A branch of popular Korean bakery Paris Baguette now stands in an Encino spot where Daphne's Greek Cafe operated for years. The standalone structure on the east end of Encino Town Center features a stucco facade and black awning. Inside you'll find dark-stained communal picnic tables, exposed wood rafters, white hexagonal tile floors and black cushioned banquettes with decorative blue and white panels.
Grab a wood tray and metal tongs and head for the counter to pay. Along the way, you'll find chocolate swirl croissants with sweet striping, multigrain cream cheese pastries studded with sesame and pumpkin seeds, yuzu cream croissant muffins, and sausage stick breads, to name just four items among dozens.
A case is devoted to cool Perfect Complements, including bottled soft drinks and teas, chocolate, strawberry and royal puddings, and soft cream cakes. Colorful rows of macarons in flavors like rose, pistachio and Earl Grey.
Round the corner to find a case for grab-and-go sandwiches, including Provence chicken pesto, grilled caprese and turkey black pepper cheese melt. Cakes are for sale by the slice or the whole shebang, including tiramisu, blueberry chiffon and chocolate strawberry cake. Plain baguettes are individually wrapped and for sale by the register—but are almost beside the point, given the sweet sea you must navigate to reach this point.
17136 Ventura Blvd., Encino, 818-817-0048
More Stories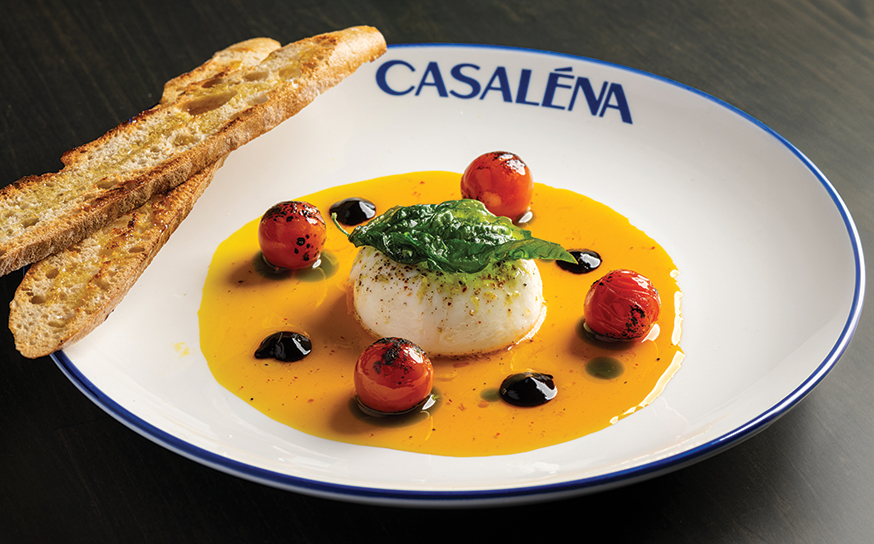 Join the Valley Community
Receive the latest stories, event invitations, local deals and other curated content from Ventura Blvd.
By clicking the subscribe button, I agree to receive occasional updates from Ventura Blvd.