Pie You Must Eat; Pizzscotti Sale
If you've been to the Studio City Farmers Market, no doubt you've tasted a sample of Morgan Simon's sweet and savory pies from Pi Bake Shop, as she's been a weekly fixture at the […]
If you've been to the Studio City Farmers Market, no doubt you've tasted a sample of Morgan Simon's sweet and savory pies from Pi Bake Shop, as she's been a weekly fixture at the market for two years. If you haven't, you are missing out; her pies are as perfect as they come, with a light, flaky crust and a fresh, seasonal, creative mix of ingredients. No surprise she is a four-time winner of the KCRW pie contest and a 2014 Martha Stewart American Made Awards Sweets & Baked Goods nominee.
Sweet choices (9-inch, $27) include: classic apple, salted caramel apple (above), pear ginger, lemon meringue, PB&J, cranberry hibiscus with almond crumble, pumpkin maple bourbon pecan, sweet potato with marshmallow topping, banana cream, banana Nutella, mixed berry, chocolate cream, coconut cream, s'mores and salted caramel dark chocolate.
Savory flavors are pure comfort food: BBQ (house-smoked pork shoulder with braised greens and spicy BBQ sauce topped with mac 'n' cheese—see above) plus a variety of and pot pies: chicken, pot roast and vegetable.
Fun idea: Purchase one flavor or choose the holiday sampler of a half-dozen 3-inch pies that include sweet potato, salted caramel apple, bourbon maple pecan, pumpkin with maple pecan streusel, pear ginger and cranberry hibiscus; or choose any six flavors for a sampler of 5-inch pies. (3-inch, $5 each; 5-inch, $12 each)
Order pies online at pibakeshop.com for home and office delivery, or stop by the Studio City Farmers Market on Sunday from 8 a.m. to 2 p.m. The last day to order for Thanksgiving is Sunday, November 23. Pies will be delivered on Wednesday, November 26. The delivery fee is $10 or free with an order of $50.
Special Deal for a Sweet Gift
Ordinarily biscotti and pizzelles are meant to be consumed along with a cup of coffee. However, that's not the case with the Pizzscotti versions of these Italian handmade cookies, which are preservative-free, soft and flavorful enough to stand on their own or as part of a dessert table. These sweet treats are the creation of Kim and Alina, two Valley-based women who also happen to be law enforcement officers. As they like to say, "They're dangerously good." All their products are made to order in a commercial kitchen located in Northridge.
The pizzelles are hand-pressed, while biscotti is twice-baked and hand-cut. Available for mail order in beautifully wrapped gift boxes, they are offering a special deal that makes them an even more tasty holiday gift. The sale lasts through Thanksgiving: a 12-piece gift box, $20 (reg. $24.95); 24-piece, $28 (reg. $34.95). Or get a dozen pizzelles for $10.50 and biscotti for $13.99. Create a custom box or trust Alina and Kim to mix it up.
Favorite flavors include black-and-white biscotti, cranberry takedown, lawless lemon cranberry, salty dog biscotti and the new holiday flavor: gingerbread holiday. As for the pizzelles, the variety box is the best bet—or just indulge in the chocolate-drizzled option. To order, click here.
More Stories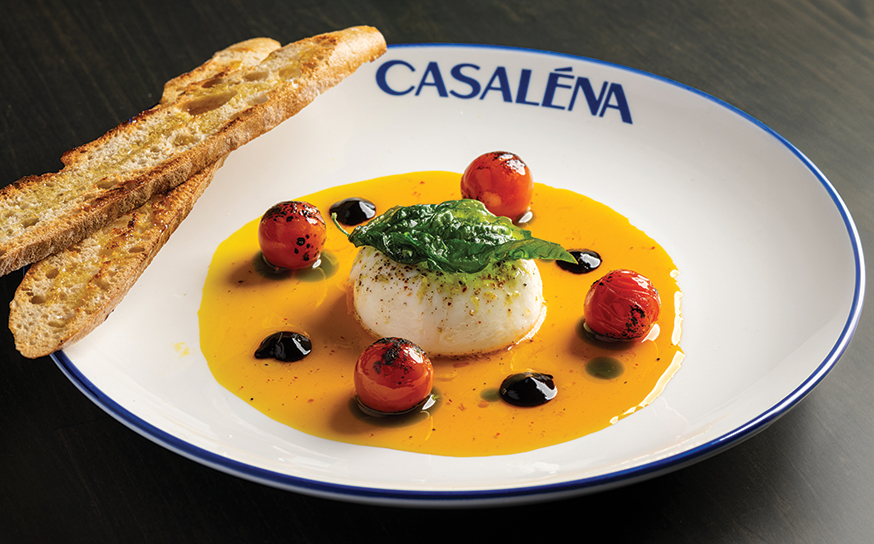 Join the Valley Community
Receive the latest stories, event invitations, local deals and other curated content from Ventura Blvd.
By clicking the subscribe button, I agree to receive occasional updates from Ventura Blvd.