Poke Tiki Capitalizes on Hawaiian Trend in Tarzana
Sumi Lee and her team feature Hawaiian-style poke bowls in a food-focused Tarzana strip mall that also includes Jojo's Mediterranean Grill and Wanderlust Creamery.
The Tarzana strip mall at the corner of Reseda Boulevard and Ventura Boulevard has become an unexpected hotspot. Wanderlust Creamery serves some of the best ice cream in the San Fernando Valley, and Jojo's Mediterranean Grill specializes in hearty kebabs and sides. Right in the middle you'll find Poke Tiki, a Hawaiian-style poke bowl concept that builds on the success of branches in Orange and Tustin.
Early signage indicated the arrival of Poke Monster, but Poke Tiki is the name that made the final cut. The space is fairly basic, with a glass front, wood walls and blackboard menus. Many people grab and go, though you'll find limited seating including a patio out back.
Customizable poke bowls cost either $8.99 (pick 3 fish) or $11.99 (pick 5 fish). Choose a base of white rice, brown rice, urban salad or chips. Fish include tuna, salmon, spicy tuna, spicy salmon, bay scallop, albacore and cooked shrimp. Complimentary toppings include red onion, cucumber, green onion, ginger, wasabi, dry seaweed, sesame seed and furikake. Deluxe toppings cost $.75 apiece and include crab meat, masago, avocado and seaweed salad. Your final decision is to select a sauce—either poke sauce, spicy mayo or volcano (#1, #2 or #3), which gets spicier as you count higher.
18509 Ventura Blvd., Tarzana, 818-344-7654
More Stories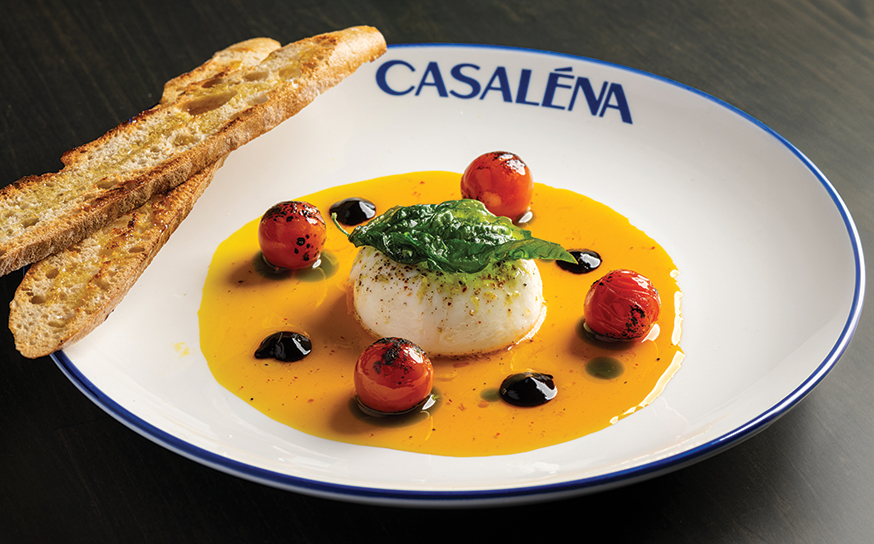 Join the Valley Community
Receive the latest stories, event invitations, local deals and other curated content from Ventura Blvd.
By clicking the subscribe button, I agree to receive occasional updates from Ventura Blvd.