Psy Burger Gets Seriously Creative in Sherman Oaks Plaza
No, Psy Burger isn't named for the K-Pop star behind "Gangnam Style." Instead, this psychedelic burger establishment replaced Sababa Kosher Grill and our short-time favorite Ventura Blvd Grill in Sherman […]
No, Psy Burger isn't named for the K-Pop star behind "Gangnam Style." Instead, this psychedelic burger establishment replaced Sababa Kosher Grill and our short-time favorite Ventura Blvd Grill in Sherman Oaks Plaza to start March.
Uzi Weizman and co-chef/partner Eran Sabag are longtime friends from Haifa, Israel. Both young men worked for top Tel Aviv restaurants, and now they're focused on creative burgers on the Blvd. Uzi says, "We looked at the kosher market and didn't find one burger we thought was good." Psy Burger addresses that issue with a menu of progressive burgers
Kebab burger features a beef chuck patty flavored with beef fat and a secret spice blend normally reserved for kebabs. Pickled cabbage, pickled lemon and spicy tomato-based "Moroccan sauce" form additional layers on a sturdy bun.
Lamb burger, a falafel burger featuring an oversized falafel patty, and a portobello burger with crispy mushroom also fill out buns. "Extra Fat Burger" is for true carnivores—a blend of 40% beef fat with chuck and rib meat. Non-burger options include grilled vegetable salad, chicken wings, sloppy Joe and two types of schnitzel: tilapia and chicken breast.
They don't serve cheeseburgers, since meat and cheese don't mix under kosher laws, but you can order burgers "Psy-style" with cole slaw salad, sweet onion and fried egg.  The young chefs also make lamb bacon in-house using breast.
Business Lunch ($13.95) is available weekdays from 11 a.m. to 5 p.m. featuring a choice of burger, side and drink. Popular sides include onion rings, sweet potato and French fries, and confit potatoes with truffle aioli made with four types of mushrooms and truffle oil.
The space features an L-shaped counter facing an open kitchen, glass-topped wood tables and walls lined with art that could have emerged from an LSD-laced fever dream—including a burger bleeding rainbow colors and a mouth with colored pencils for teeth. With imagery like that, it's best if you don't actually trip before visiting Psy Burger … but by all means come hungry.
15030 Ventura Blvd., Sherman Oaks, 747-264-0591
More Stories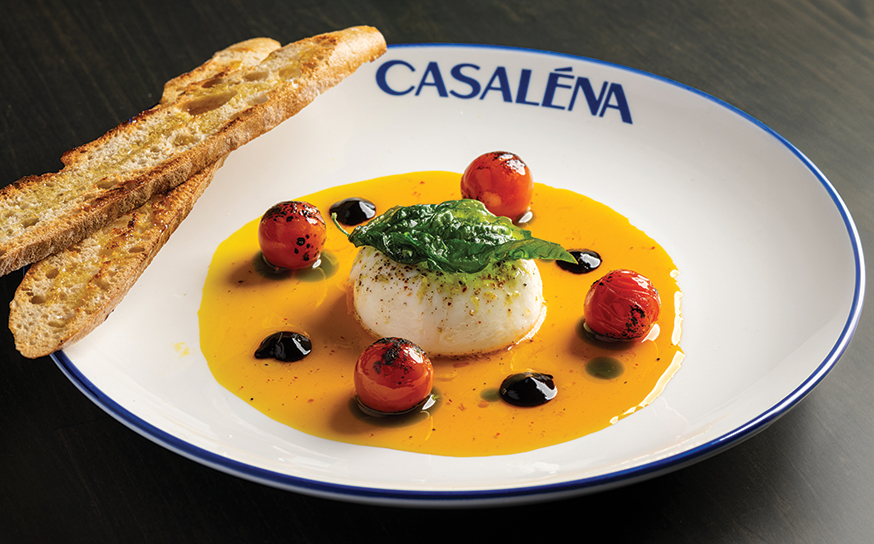 Join the Valley Community
Receive the latest stories, event invitations, local deals and other curated content from Ventura Blvd.
By clicking the subscribe button, I agree to receive occasional updates from Ventura Blvd.