Salt & Straw Collaborates with Studio City Chefs
Salt & Straw collaborates with local chefs Ted Hopson (The Bellwether) and Timothy Hollingsworth (Barrel & Ashes) on limited edition ice cream flavors for Studio City.
Salt & Straw clearly knows how to ingratiate themselves with new neighbors. The Portland-based ice cream company from Kim Malek and chef/cousin Tyler Malek debuted a Studio City branch in May, and they're already collaborating on ice cream flavors with popular local chefs.
Through July 21, expect mascarpone tomato sherbet with candied Calabrian chilies, thanks to a mind meld with The Bellwether chef/co-owner Ted Hopson. A mascarpone ice cream base supports candied Calabrian chilies and tomatoes that are lightly marinated in orange juice, white wine vinegar and olive oil before being churned into a sherbet.
Salt & Straw Studio City is scooping Barrel & Ashes' maple butter and green onion hoe cakes ice cream July 22–28 … in this case, a butter maple cornbread base and ribbons of roasted green onion caramel. Yes, actual hoe cakes, perhaps Barrel & Ashes' most popular menu item, are used to make this particular ice cream.
According to Tyler, "The spirit of collaborating with partners around our shops has been a cornerstone for Salt & Straw since our inception, so one of the best parts about opening in a new neighborhood is discovering and connecting with the amazing culinary minds nearby. Since getting to know and settling into Studio City, I've become a big fan of both Ted's and Tim's respective restaurants … and it was only a matter of time before I approached them to start talking ice cream. And once the floodgates were open, the flavors we brainstormed were way too good to pass up!"
Salt & Straw doesn't currently have any other chef collaborations on the calendar, but they will.
12180½ Ventura Blvd., Studio City, 818-358-2890
More Stories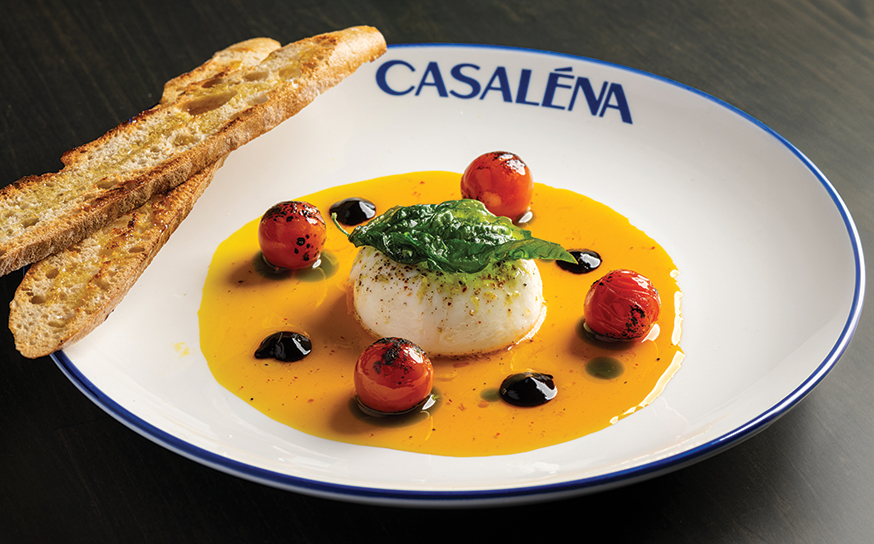 Join the Valley Community
Receive the latest stories, event invitations, local deals and other curated content from Ventura Blvd.
By clicking the subscribe button, I agree to receive occasional updates from Ventura Blvd.