Salud! National Margarita Day is This Weekend
National Margarita Day is Sunday, February 22. Here are six spots in the 818 to imbibe and say "Salud!" Cascabel: This newish eatery set in a former 1920s house in Toluca […]
National Margarita Day is Sunday, February 22. Here are six spots in the 818 to imbibe and say "Salud!"
Cascabel: This newish eatery set in a former 1920s house in Toluca Lake serves their "Signature" margarita: Arette blanco tequila with fresh-squeezed lemon juice, fresh ginger root, orange juice and agave, $10.
Casa Vega: Part of the reason this 59-year-old restaurant endures is because of its margaritas, which are all served in pint glasses. There is a choice of 10, including the 'classic' created by Ray Vega himself, the trendy (organic and skinny), the Cadillac with Cuervo 1800 and Grand Marnier, and the The Boss and Blood Orange, both made with Patron silver tequila.
Loteria Grill: The special drink is the Margarita Feliz for $5 all day. It's made with Jimador blanco, agave and lime. A new, highlighted drink is the Very Berry Margarita: Cazadores blanco, Cointreau, muddled blackberries and blueberries, lime juice, agave nectar and mint. Or check out about a dozen other flavors, including: tamarindo, mango, ginger, cucumber and grapefruit.
Mercado: Barman Alejandro Estrada has created a special margarita to mark the occasion: the Como La Flor margarita, which he says is "in memory of one of the greatest love songs from the '90s" (sung by Selena). It's made with fresh-squeezed lime juice with mint and jalapeño, silver tequila and St. Germain elderflower and served over a large ice cube and a blood orange juice float with red rose petals for garnish ($13). Regular margaritas on the menu include: Mercado margarita (house with 100% agave silver tequila), margarita de Jamaica (Olmeca Reposado tequila and fresh hibiscus) and the spicy cucumber margarita (silver tequila, house jalapeño purée, chipotle salt rim).
Tipple & Brine: Bar manager AJ Korchak has created a hot, spicy and lively libation just for the day called the Nectar of the Devil—composed of Chamucos tequila, mezcal, agave, lime, muddled jalapeño and house-made orange curaçao and habanero sauce, $8.
Surprise, Surprise …
Chipotle: This fast-casual chain serves well-priced margaritas on the rocks with tequila, triple sec, fresh lime, lemon juice and agave nectar Patron ($6.95) or Sauza ($4.50).
More Stories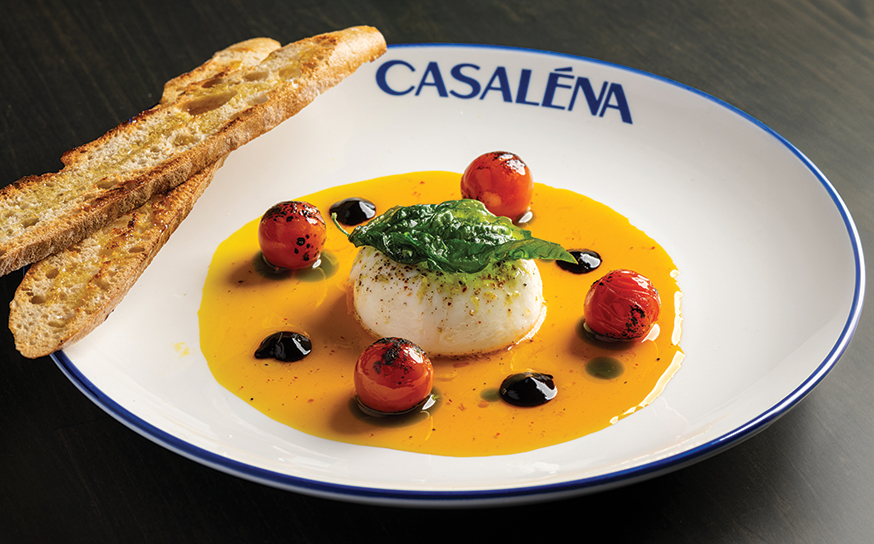 Join the Valley Community
Receive the latest stories, event invitations, local deals and other curated content from Ventura Blvd.
By clicking the subscribe button, I agree to receive occasional updates from Ventura Blvd.