Scratch Bar: From Beverly Hills to Encino!

Could Scratch Bar signal Encino as the next restaurant row?

The city of Beverly Hills is apparently a bear to deal with. Bummer for business owners. Apparently, lucky for us. Chef Phillip Frankland Lee got so tired of tangling with the city over his restaurant Scratch Bar, he's decided to close it down and bring to the Valley. "That was always my intention, really, to learn to cook over the hill and then come back to the Valley and do it here. I grew up in the Valley; I'm not scared of it," he told us.
It won't be his first restaurant here. The chef also has The Gadarene Swine in Studio City, known for its inventive dishes with farm-fresh, seasonal vegetables. The eatery has a 2,000-square-foot garden behind it where they grow most of their veggies. (We were so impressed we put one of his dishes on the cover of our Food issue this past summer).
Elena Lacey's illustration of Chef Phillip from our Food issue
Chef Phillip says he is currently scouting locations in Encino for Scratch Bar and hopes to open in late October/early November. So let's cut to the chase here: Encino? There's nothing there! But according to Phillip, that's the point. "Rents are more reasonable there, and I believe people will drive anywhere for fantastic food—whether it is over the hill or down the Boulevard a few miles."
A few clues as to why the restaurant is called Scratch Bar:
*It will be a full-service restaurant with an extensive menu where people sit at the bar.
*"Everything will be made from scratch, even the olive oil!" shares Phillip.
More Stories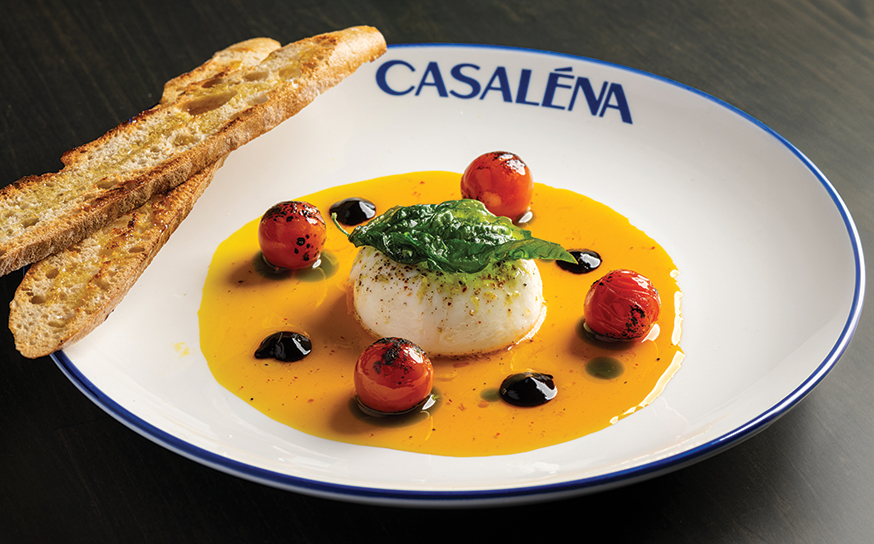 Join the Valley Community
Receive the latest stories, event invitations, local deals and other curated content from Ventura Blvd.
By clicking the subscribe button, I agree to receive occasional updates from Ventura Blvd.