Sell-Out Sandwiches
In the past three years, Cheesemongers of Sherman Oaks has leapt to the head of the Boulevard's gourmet foods pack—in part by offering more than just artisan cheese. The owners, […]
In the past three years, Cheesemongers of Sherman Oaks has leapt to the head of the Boulevard's gourmet foods pack—in part by offering more than just artisan cheese. The owners, longtime queso ace Kia Burton and husband Tyler, raid their cold cases and shelves every day for different ingredients to use in sandwiches, which are handwritten daily on a butcher paper menu.
The couple creates three sandwiches per day on Bellwood Bakery baguettes. They typically offer a vegetarian option and two options featuring pork products, always with some kind of interesting cheese. It's $8 for a quick lunch.
Depending on the day, you might find burrata with roasted tomatoes, arugula and vinaigrette; summer sausage with ricotta and raspberry habanero jam; or porchetta with fresh mozzarella and spicy marinated peppers, drizzled with olive oil. I enjoyed mild chorizo Pamplona with marinated mozzarella, roasted tomatoes and vinaigrette. In each case, plan to arrive by 2 or 3 p.m. or call ahead; the sandwiches at Cheesemongers sell out.
Tyler is a longtime TV and film composer who doesn't have much time to blend notes now that he and Kia run Cheesemongers, but with these sandwiches, they still manage to compose.
14517 Ventura Blvd., Sherman Oaks, 818-849-5523
More Stories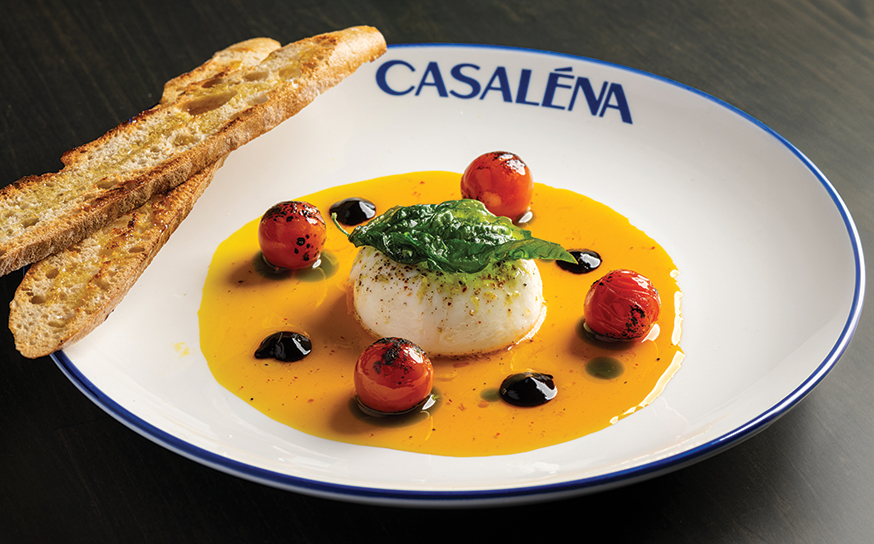 Join the Valley Community
Receive the latest stories, event invitations, local deals and other curated content from Ventura Blvd.
By clicking the subscribe button, I agree to receive occasional updates from Ventura Blvd.