Serious Sushi That's No Act
Chef Kenji Nakamura is putting his 19 years of experience as a sushi chef to good use at Sushi Nakamura. The restaurant is located at the spot that used to house 4 on […]
Chef Kenji Nakamura is putting his 19 years of experience as a sushi chef to good use at Sushi Nakamura. The restaurant is located at the spot that used to house 4 on 6, where Kenji also worked.
The retooled space no longer houses a slanted bar that would allow miso soup to slowly slide toward customers. Now you'll find a long bar crafted from an 85-year-old Douglas fir slab, burgundy and white walls, banquettes in back, and a framed family crest.
Twenty-five kinds of sushi are sold in pairs, including non-standard options like trevally jack, heart clam and sea bream. Soy sauce is available only upon request; we're told each piece is dressed precisely to the chef's preferences. If you're unfamiliar with anything on the menu, simply ask the chef or refer to Sushi Nakamura's Instagram feed, which features plenty of fish photos.
Unique rolls include pairings like tuna belly with pickled radish and monkfish liver with miso. The rest of the menu consists of small plates, tempura-fried produce and proteins, and salads. Deluxe sashimi preparations include jumbo balsamic with tomato, cucumber and grapefruit balsamic vinegar; and chu-toro (fatty tuna) steak with black truffle and nikiri soy.
Last week Sushi Nakamura launched a lunch menu geared toward businesspeople who are short on time. The resulting Sushi Lunch and Sashimi Lunch ($18 each) offer two pieces each of big-eye tuna, salmon, albacore and yellowtail. Lunch also brings cut rolls, hand rolls and tuna bowls.
16573 Ventura Blvd., Encino, 747-998-5298
More Stories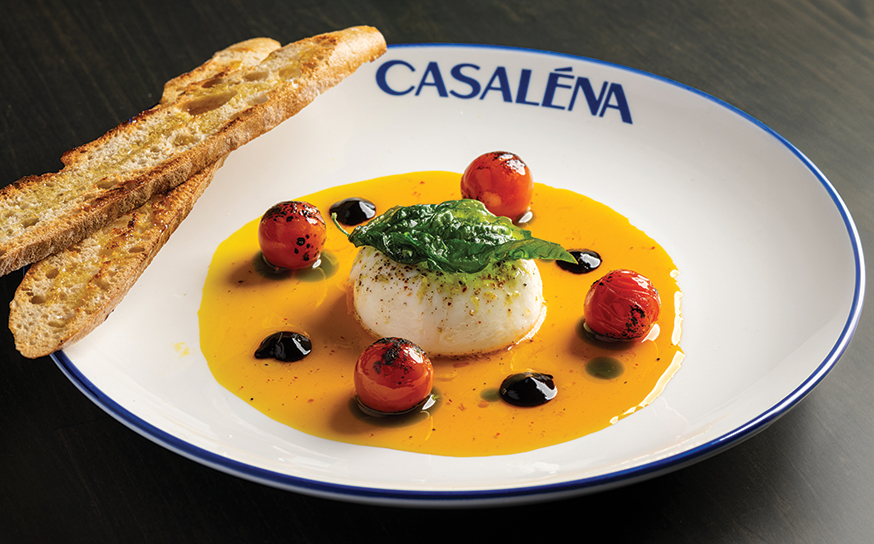 Join the Valley Community
Receive the latest stories, event invitations, local deals and other curated content from Ventura Blvd.
By clicking the subscribe button, I agree to receive occasional updates from Ventura Blvd.