Shirin Bakery Rains Pastries on Tarzana
After a long lead-up, Nick Melikian finally managed to open Shirin Bakery in Tarzana, finding a larger audience for his mom's Persian and American cakes and pastry recipes. The tiny space, […]
After a long lead-up, Nick Melikian finally managed to open Shirin Bakery in Tarzana, finding a larger audience for his mom's Persian and American cakes and pastry recipes. The tiny space, previously home to Two B Bridal and Beaver's Den Antiques, now houses a wood counter and stools carved from a swath of wood, cases and counters overflowing with baked goods, and two sidewalk tables.
Nick has gone big right out of the gate, offering dozens of enticing baked goods and pastries on a daily basis. Some of the more unique items include latifeh, sponge cookie sandwiches filled with whipped cream and crushed pistachios; cream horns filled with whipped cream, dipped in chocolate and pistachios; and flower-shaped orange blossom cookies that are floral to the eye and on the palate.
More widespread but still compelling baked goods include wedding cookies coated in powdered sugar and crafted with nuts like hazelnuts, pistachios, walnuts and almonds; baklava with flaky phyllo up top and syrup-soaked, cinnamon-tinged walnuts down below; sugar-dusted Napoleons; custard-filled eclairs; big slabs of chocolate or carrot cake; cannolis; sticky patties of zulubia; and an array of cookies. Chocolate cookies get a pedestal of their own, and you'll also find seasonal and holiday-specific cookies like Halloween-themed ghosts. Pumpkins also have been known to make appearances.
19505 Ventura Blvd., Tarzana, 818-482-2062
More Stories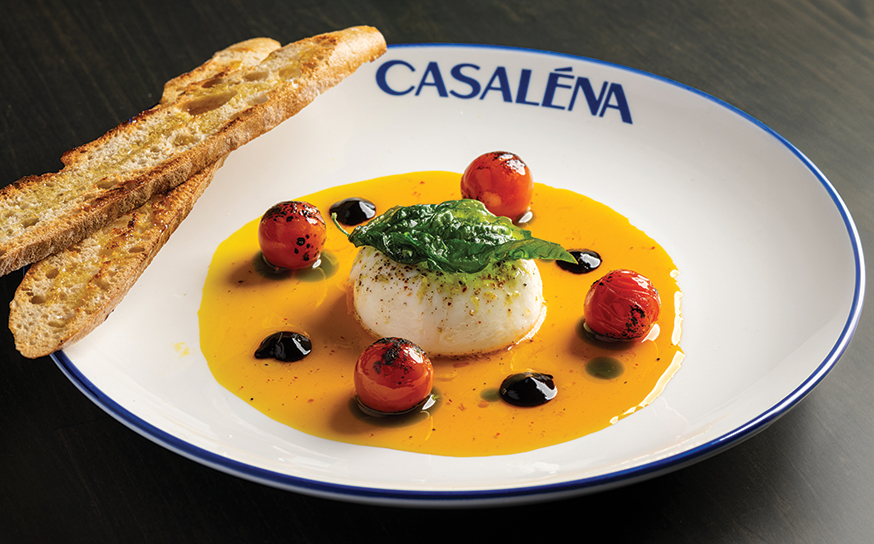 Join the Valley Community
Receive the latest stories, event invitations, local deals and other curated content from Ventura Blvd.
By clicking the subscribe button, I agree to receive occasional updates from Ventura Blvd.