Special Deal Gift Idea: Tiffany Torcher's Hot Sauce
This goes into the files of "Who knew?" While walking around the Artisanal LA show a couple months ago, I saw a familiar face—coworker Dale Tiffany, who works on the business […]
This goes into the files of "Who knew?" While walking around the Artisanal LA show a couple months ago, I saw a familiar face—coworker Dale Tiffany, who works on the business side of Ventura Blvd magazine. Turns out he is also an "accidental" hot sauce entrepreneur with his Tiffany's Torcher Hot Sauce Company.
"It all started a couple years ago when the animals in Topanga were eating all the vegetables in my garden," explains Dale. "Somebody told me to plant peppers around my raised beds as a natural deterrent. Well that didn't deter anything. I ended up with no vegetables, but bushels and bushels of peppers."
And with the same conviction of the lemon/lemonade theory of positivity, Dale just transferred that way of thinking to peppers. What does one do when life gives you peppers? "I like hot sauce, so I whipped up a formula in my kitchen with my booty and started handing it out to my clients. My clients started asking me if I sold the stuff, and within two months I had sold 500 bottles."
Dale recently received his third FDA approval and currently ships around the world on word-of-mouth only. Most exciting is news that The Food Network will be using his sauces in an "ingredient basket" for an upcoming chef competition show and will also present them on the shelves of Guy's Grocery Games (starring Guy Fieri).
The sauces come in three flavors and although spicy, they are meant to enhance food. Torcher—the original flavor that carries the least heat; Ghost—hotter than the Torcher with a smoky flavor; Scorpion—the hottest, however it has a sweet, citrus bite.
Dale is offering special prices for the holidays. Single bottles: $7.75 (reg. $8.75); three-pack: $20 (reg. $25); six-pack: $40 (reg. $48); 12-pack: $75 (reg. $93). All the packs come in boxes with labels. Delivery is free in the Valley with the purchase of six or more bottles through December 20.
The sauces also work beautifully as a complement to other ingredients. Here are a few foolproof recipes created in Dale's kitchen:
Salad dressing: Mix together one part balsamic vinegar to three parts Tiffany's Torcher Hot Sauce and add lemon juice, salt and sugar to taste.
Grilled salmon: Mix Tiffany's Torcher Hot Sauce with mayonnaise; spread on both sides of salmon and grill.
Chicken wings/chicken: Pre-cook chicken in light oil until brown, then marinate in Tiffany's Torcher Hot Sauce. Roll in flour and cook until chicken/wings are done. Drizzle Tiffany's Torcher Hot Sauce over chicken and serve.
Stir-fry: Add 1/4 cup Tiffany's Torcher Hot Sauce to a frying pan as ingredients (vegetables, proteins, etc.) are cooking, stir-fry and serve.
To order and for more info: torcherhotsauce.com
More Stories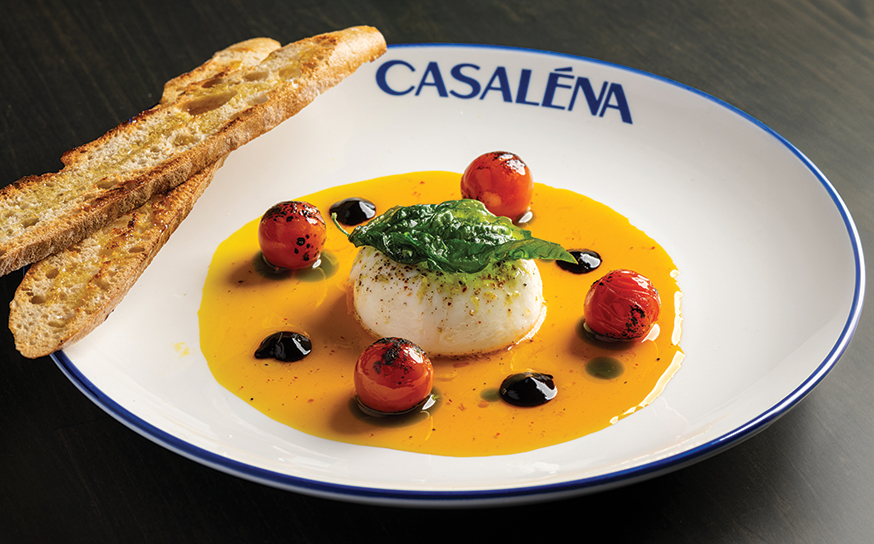 Join the Valley Community
Receive the latest stories, event invitations, local deals and other curated content from Ventura Blvd.
By clicking the subscribe button, I agree to receive occasional updates from Ventura Blvd.