Special Wine Pairing Dinners
Peasant Wine Bistro Celebrates One-Year With A French Feast Peasant Wine Bistro in Tarzana is celebrating their one-year anniversary with a very special evening of French cuisine and fine wine […]
Peasant Wine Bistro Celebrates One-Year With A French Feast
Peasant Wine Bistro in Tarzana is celebrating their one-year anniversary with a very special evening of French cuisine and fine wine on Monday, February 24 at 7 p.m. The cost for the prix fixe meal and wine pairing is $95 per person. Enjoy Mousse Pate, Salad Nicoise, Steak Tartare, Escargot en Brioche, Lamb Navarin, and for dessert, Omelette Norvegienne Flambee. Seating is limited. Make reservations online at www.peasantwinebistro.com, email eat@peasantwinebistro.com or call (818) 708-7081 for additional information. 19100 Ventura Blvd, Tarzana.
Italian Winemaker Dinner at Spumante
Spumante in North Hollywood is hosting a special five-course winemaker dinner featuring wines from Le Corti Dei Farfensi from Marche, Italy on March 5 at 7 p.m. Gourmet Getaways wine expert Peter Kerr will host alongside Spumante owner Joe Salas. The special guest is winemaker Marco Cavalieri who will share wines from his family owned winery where the Monks of Farfa once made wine. Dine on Eggplant Melanzane, Fettuccine Bolognese, Insalata Caesar, Wild Mushroom Ravioli, Sliced New York Steak and Vegetable Risotto. Spumante will also present a homemade surprise dessert. Coffee and tea are included. $75 per person. Advance reservations required. Call (818) 508-7716. Cancellations will only be accepted 48 hrs. in advance. Spumante, 11049 Magnolia Blvd., #107, North Hollywood.
More Stories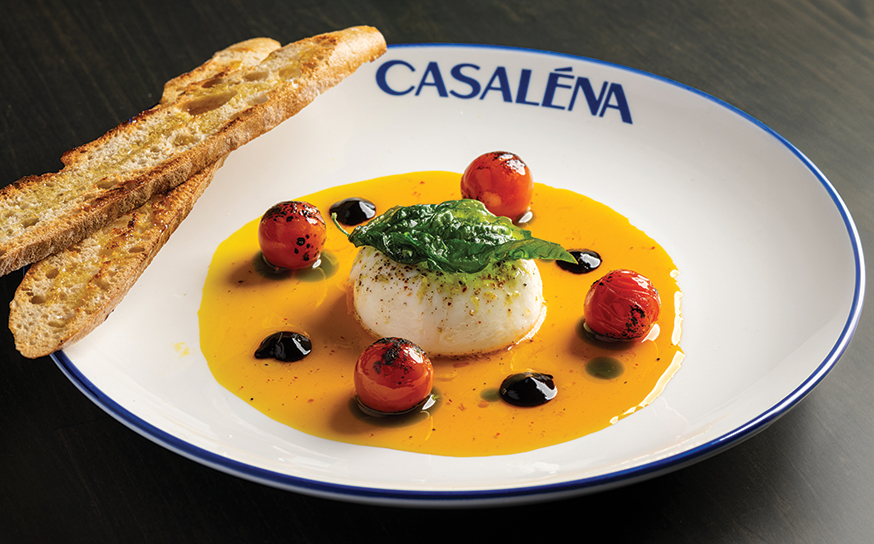 Join the Valley Community
Receive the latest stories, event invitations, local deals and other curated content from Ventura Blvd.
By clicking the subscribe button, I agree to receive occasional updates from Ventura Blvd.