Spice is Nice in Valley Village
Calling Chengdu House a regional Chinese restaurant would be a stretch, considering the just-opened Valley Village restaurant serves dishes like orange chicken, hot & sour soup, and mu shu pork. […]
Calling Chengdu House a regional Chinese restaurant would be a stretch, considering the just-opened Valley Village restaurant serves dishes like orange chicken, hot & sour soup, and mu shu pork. That said, seasoned chef Gang Tian, who spent the past 15 years cooking for cousin Georgia at Le Chine Wok in Bel-Air and Mid-City, does come from Chengdu and devotes an entire menu section that's devoted to Sichuan specials from his homeland.
Beneath arched ceilings in Cedar House restaurant's former home, it's possible to enjoy slow-burning dishes crafted with mouth-numbing Sichuan peppercorns, including beef or fish bobbing in chile broth, julienne potatoes tossed with peppercorn-infused chile oil, and "mouthwatering" chicken featuring either wing, leg or breast meat submerged in a sauce of soy, garlic, chilies, peppercorns, scallions and sesame. Specify "spicy" to get the full effect, or they might take it easy on you. House-smoked duck served with plum sauce and steamed buns is by no means spicy but still warrants attention.
Georgia, who helps run the front of house, made it clear that her cousin has a lot more Sichuan dishes in his repertoire. Customers should expect more in coming months.

4805 Whitsett Ave., Valley Village, 818-623-4988
More Stories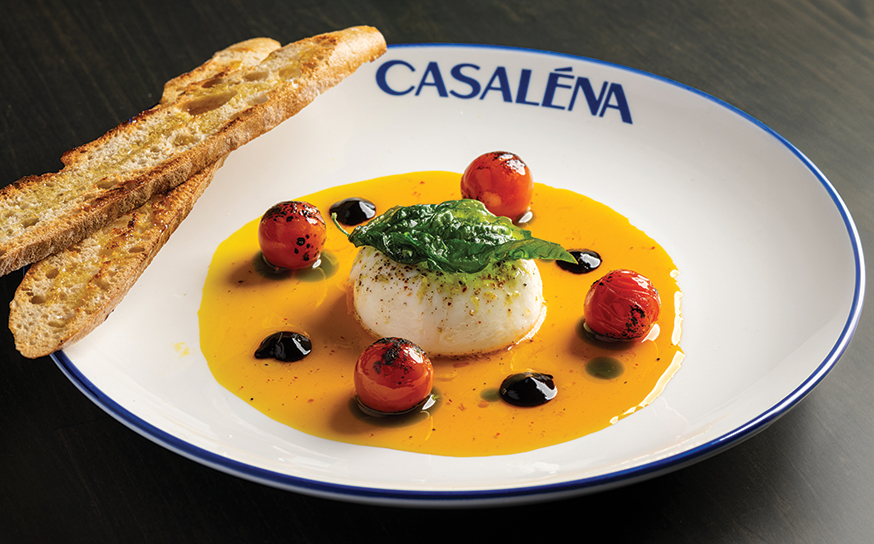 Join the Valley Community
Receive the latest stories, event invitations, local deals and other curated content from Ventura Blvd.
By clicking the subscribe button, I agree to receive occasional updates from Ventura Blvd.