Sportsmen's Lodge Patio Café Gets A Makeover
Following the Sportsmen's Lodge's recent multi-million dollar renovation is the makeover of Patio Café, with a complete new design and menu. Formerly an old booth kind of place, Patio Café […]
Following the Sportsmen's Lodge's recent multi-million dollar renovation is the makeover of Patio Café, with a complete new design and menu. Formerly an old booth kind of place, Patio Café (which is set inside the hotel itself—not to be confused with River Rock in the events center) is still casual, but now has a kind of jet-set, modern feel featuring bright white tiled floors and walls, whitewashed paneling, sleek orange chairs and glossy white tables.
Not lost, however, is the Hollywood legacy that precedes it. Images of legendary actors who frequented the hotel adorn the walls. After all, this is where it is rumored that John Wayne taught his son to fish and where Clark Gable downed a few before taking off to hunt in the canyons.
The menu reflects old and new with TV Dinner and Silver Screen sections. Entrée names include: The Twilight Zone (vegetarian lasagna layered with grilled eggplant and tofu), Gilligan's Island (beer-battered fish and chips), The Brady Bunch (fried chicken with Yukon Gold mashed potatoes and gravy), Gunsmoke (bacon-wrapped meatloaf with a port wine sauce), A Fist Full Of Dollars, (fish tacos with Ensenada-style beer-battered fish) and Spellbound (mac 'n' cheese with white Vermont cheddar cheese sauce and green peas).
The cocktail list matches with such names as the Fred and Ginger, Bubbly Lucy and Bloody Mary Pickford. Desserts include milkshakes, sundaes and a slew of baked goods.
Open from 7 a.m. to 10 p.m. daily, the extensive menu also includes eggs, pancakes, salads, sandwiches, entrees and more.
Patio Café at Sportsmen's Lodge, 12825 Ventura Blvd., Studio City, 818-769-4700
More Stories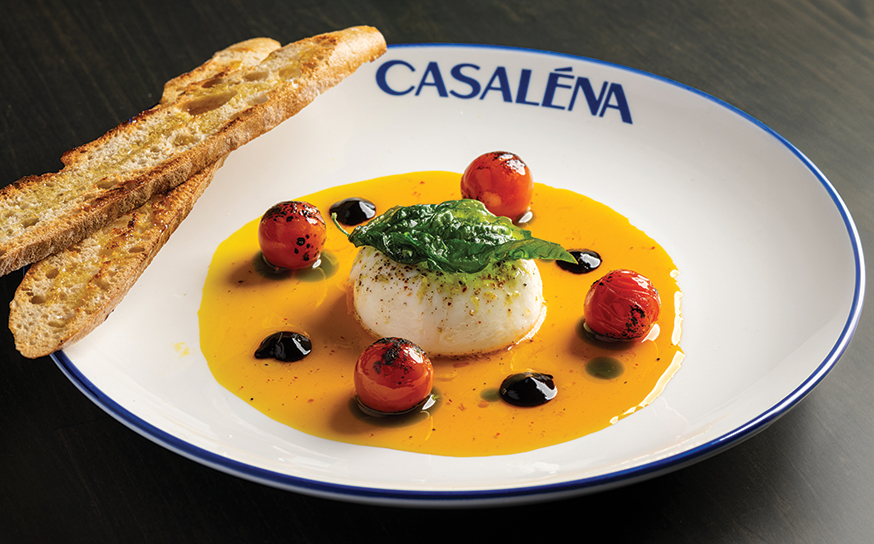 Join the Valley Community
Receive the latest stories, event invitations, local deals and other curated content from Ventura Blvd.
By clicking the subscribe button, I agree to receive occasional updates from Ventura Blvd.