Stupendous Soft-Serve in Tarzana
Warren Schwartz is an accomplished chef. Anyone who ate at Warren's Blackboard, which he oversaw for a while at The Garland in NoHo, will attest to that. Given his culinary […]
Warren Schwartz is an accomplished chef. Anyone who ate at Warren's Blackboard, which he oversaw for a while at The Garland in NoHo, will attest to that. Given his culinary pedigree, it's no surprise that the chef's latest endeavor, Magpies Softserve, which he is running with wife Rose, is no ordinary ice cream shop. The popular soft-serve parlor, which features ice cream, toppings and waffle cones made in-house, expanded on May 9 from Silver Lake to Tarzana.
"I grew up in the Valley and have always loved Ventura Boulevard," Warren says. "Three years ago when I was at Warren's Blackboard in Studio City, it again sparked my interest in the area. Rose's and my approach to finding Magpies Softserve locations is to look for areas with the right customer base but underserved in ice cream/dessert shops. Studio City was a consideration, but there are already so many great ice cream shops. So when the perfect space became available in Tarzana, we jumped on it."
The space resides between Peet's Coffee & Tea and Norman's Rare Guitars and takes orders for cups or cones. Eight flavors and four possible swirls are offered, including malted milk chocolate + toasted marshmallow, pistachio + strawberry, sweet cream + Turkish coffee or corn almond + Mexican hot chocolate. Those last two flavors are vegan and dairy-free. Toppings include hazelnut wafer, maple chocolate chips, candied pecans and white chocolate waffle.
Warren says they plan to customize offerings to Tarzana as they receive feedback, adding, "We really want the neighborhood to embrace us as a local business."
18971 Ventura Blvd., Tarzana, 747-254-4235
More Stories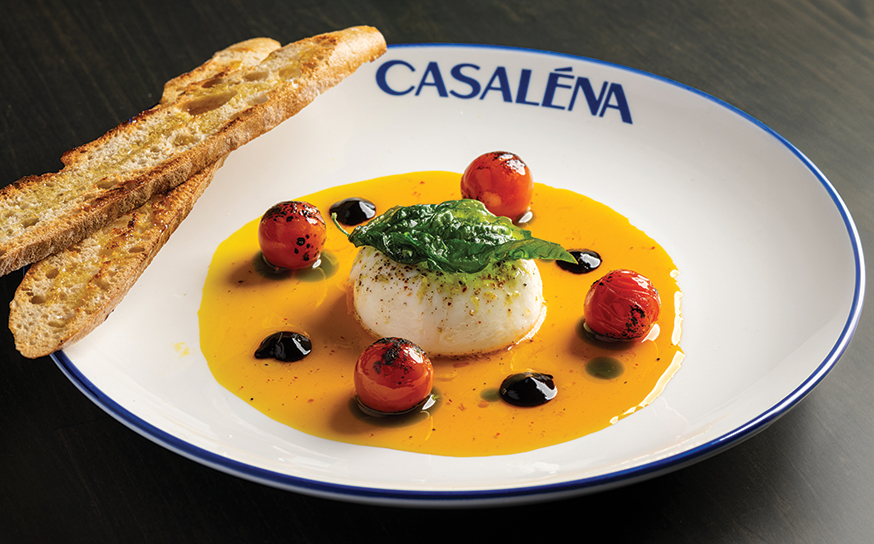 Join the Valley Community
Receive the latest stories, event invitations, local deals and other curated content from Ventura Blvd.
By clicking the subscribe button, I agree to receive occasional updates from Ventura Blvd.