Sushi Secret Is Out
Dining at Phillip Frankland Lee's new Encino sushi bar is a new experience—from the get-go. A dapper maître d' named Chris greeted us in front of a huge sliding wood […]
Dining at Phillip Frankland Lee's new Encino sushi bar is a new experience—from the get-go. A dapper maître d' named Chris greeted us in front of a huge sliding wood door. He handed us each a tile with our names written in chalk, had us place it beneath a "Sushi Bar" sign to claim a seat, and said, "Behind the door is chef's passion. You're in for a treat."
We enjoyed a welcome cocktail at Woodley Proper's bar (through which you enter the sushi bar) before the maître d' led us past the Scratch|Bar & Kitchen dishwashing station to yet another imposing wood door. Chris then slid open the door to reveal an eight-seat sushi bar from Phillip and wife Margarita Kallas-Lee.
While you may not think of Phillip as a sushi chef, his first professional experience, in fact, was at a sushi bar: Empress on the Sunset strip. He's come full circle after 12 years. However, he says Sushi Bar is "not very traditional in flavor combinations but honors the tradition with California ingredients."
Sushi Bar is omakase-only, meaning the chef serves you what he pleases, and it does not allow chopsticks or soy sauce. The restaurant has no website or phone number. Phillip says this concept is "meant to be a speakeasy, a passion project." Expect him to appear behind the bar each night the bar is open (Wednesday through Sunday)—at least until the couple opens branches of Scratch|Bar & Kitchen and Frankland's Crab & Co. and an ice cream parlor at Montecito Inn this fall.
Standout dishes include hamachi belly resting on a small bed of sushi rice and dressed with sweet corn pudding, breadcrumbs, fresh-grated wasabi and house-made soy sauce; a coil of seared Canadian Salmon belly on prawn tartare dressed with lemon, house soy sauce and grated wasabi root; and wild-caught Russian king crab legs caramelized with red beet mustard, dressed with lemon juice and puffed quinoa, and presented to each diner in a 1-inch-thick cross-section.
Even dessert is inventive. Yes, that's avocado soaked in soy, rolled in puffed rice and topped with sea urchin and a tiny lemongrass marshmallow.
Mixologist Benjamin Schrader presents a "cocktail with a purpose" for each course. That could mean Chiyonosono sake from Japan's Kumamoto Prefecture with "the taste of fresh cut grass," Echigo (Phillip's favorite Japanese lager) or Bun Raku cocktail named for Japanese puppet theatre starring muddled lychee and raspberries, shochu, Honamachi rice lager and sage.
In total, the $110 meal spans 16 courses, takes about 90 minutes and includes unlimited Acqua Panna and Pellegrino—plus the cocktail served upon arrival. Beverage pairings cost $55 per person. No reservations; diners place their names on the board for 5 p.m., 7 p.m. and 9 p.m. seatings. Adding your name requires a $50 deposit, which goes toward the bill.
Supplement your experience with market additions like wild jellyfish, Japanese mitten lobster, Spanish mackerel or black truffle cost extra.
After enjoying Sushi Bar, one question remains: Can Phillip and Margarita continue subdividing a second floor space that already includes Scratch|Bar & Kitchen, Frankland Crab & Co. and Woodley Proper? No idea, but the couple sure is adept at restaurant origami.
16101 Ventura Blvd., Encino
More Stories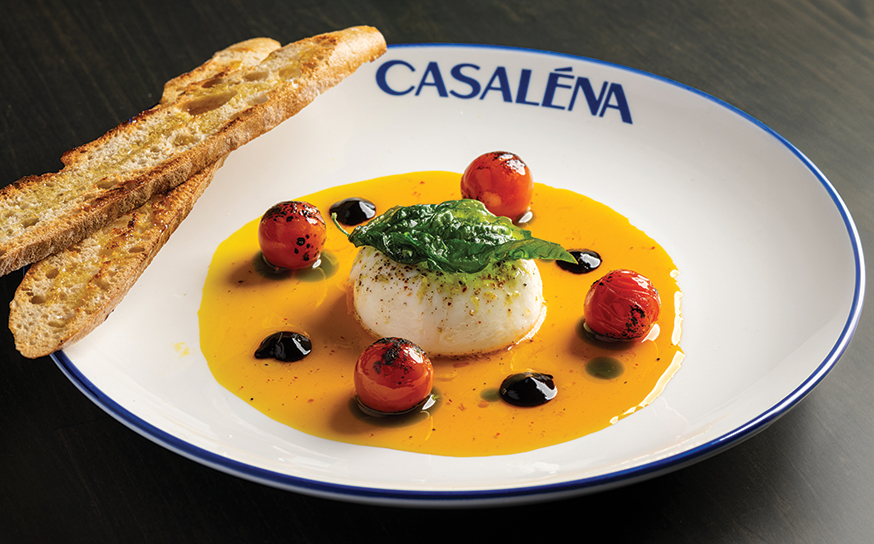 Join the Valley Community
Receive the latest stories, event invitations, local deals and other curated content from Ventura Blvd.
By clicking the subscribe button, I agree to receive occasional updates from Ventura Blvd.