Tarzana's Little Rock Bar Morphs Into Dark Horse Tavern
After owning and operating Little Rock Bar in Tarzana for 18 years, husband/wife owners Paul Jabra and Nada Popovic have remodeled and revamped the space into a completely new concept: […]
After owning and operating Little Rock Bar in Tarzana for 18 years, husband/wife owners Paul Jabra and Nada Popovic have remodeled and revamped the space into a completely new concept: a gastropub called Dark Horse Tavern. The dark interior and dance floor of the former nightclub space have been replaced with acid-washed concrete floors (redone by Nada), reclaimed wood, Edison lights and more seating space. The exterior features a mod, glass garage door as an inviting window.
Paul says they decided to make the change because after 18 years the bar scene was not good for the neighborhood or for them personally. "Little Rock was very successful, but the crowds got to be too much … other business owners, neighbors and the police weren't happy. We hope that Dark Horse will be a welcoming place for the local community."
Executive chef consultant Ian Bambic (The Woodman and nearby Sweeney's Ale House) was hired to create the opening menu and train the chefs. Look for such selections as Bubbie's schnitzel (after Nada's grandma), sliders, poke stacks, mussels, pork belly tacos and the DH evil burger (bacon-infused ground chuck with sautéed shallots, feta, pastrami, chile aioli, shredded romaine and a Parmesan crisp on a butter-grilled brioche bun).
The drink menu includes 14 local craft beers and five classic cocktails. Paul says a highlight is the use of bourbon barrels with Manhattan cocktails and bourbon poured straight from the tap.
A daily happy hour runs 4 to 8 p.m. with $5 flatbread with your choice of prosciutto and white cheddar; marinated peppers, onions and parmesan; or chorizo and parmesan. The special $4 drink list includes: infusion jar pineapple vodka; Stella pint; house wine and select well drinks.
Open daily from 4 p.m. to 2 a.m. (lunch coming soon), 5507 Reseda Blvd., Tarzana, 818-881-8328 (just north of Ventura Blvd.)
What to expect:
More Stories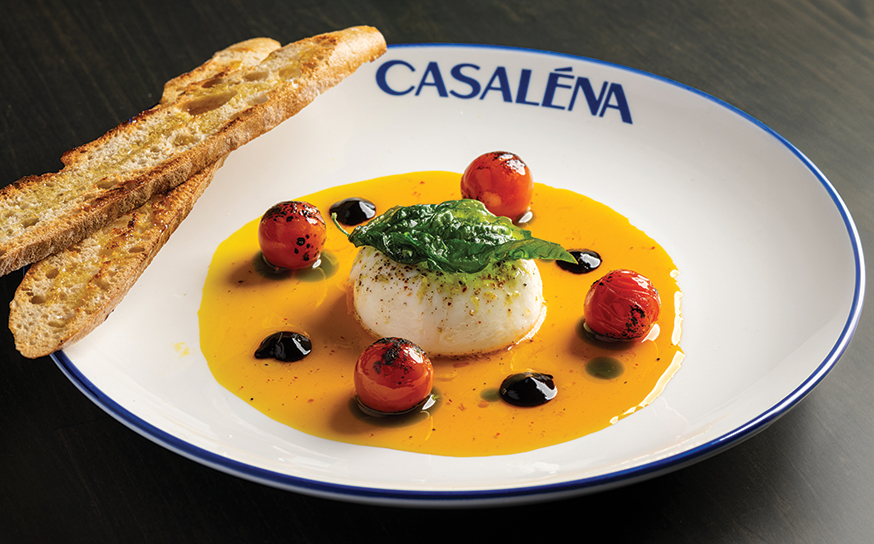 Join the Valley Community
Receive the latest stories, event invitations, local deals and other curated content from Ventura Blvd.
By clicking the subscribe button, I agree to receive occasional updates from Ventura Blvd.