Taste My Soup—Enough Said
TASTE MY SOUP—there it was—a red sign I kept passing on Ventura Boulevard in the Encino strip mall anchored by Corner Bakery. And each time I did, "No soup for you!" from Seinfeld kept […]
TASTE MY SOUP—there it was—a red sign I kept passing on Ventura Boulevard in the Encino strip mall anchored by Corner Bakery. And each time I did, "No soup for you!" from Seinfeld kept replaying in my head. I love soup, but it just has not sounded appealing during this very hot summer … until last week, that is, when I decided to stop in despite the searing heat.
Well, the name says it all. The moment I walked in the door and started scanning the menu, I was asked cheerily by Michelle, who was manning the front counter (and as it turns out is the sister of one of the owners and does all the graphic design), if I'd like to taste some soup. How could I say no?
Tucked in the back corner of the center, Taste My Soup has about a dozen tables and is an order-at-the-counter eatery open Monday through Saturday. The chalk art covering the top of the side wall (by local artist Jeff Errico) with a quote from legendary chef Louis De Gouy says: "Soup is one of the prime ingredients of good living."
Longtime friends David Smith and Chris Snyder opened Taste My Soup in June. Both had culinary backgrounds and a love of fresh, seasonal food but had spent a good part of their careers in the corporate world.
The concept is simple: nine daily soups (including a special soup of the day). Current choices include cream of asparagus (seen above), bourbon black bean, tomato bisque, lemon orzo and gumbo. There's also a small selection of salads, sandwiches, a daily quiche and cornbread, which are made on the premises.
Chicken and turkey are both fresh and roasted in-house. Bread and pastries are brought in daily from BreadLA. All produce is purchased from local farmers and farmers markets. The menu changes according to what is seasonally available. Breakfast offerings are limited to quiche, yogurt and berries, a house-made waffle, steel-cut oatmeal and select pastries. And they cater and deliver too.
Soup can be purchased by the half ($4.99), full ($6.99) and quart ($10.99). Sandwiches are $7.99, and salads are $6.99. Half and half combinations are $8.99.
Half and half: house lentil soup made with green lentils and kidney beans. Choose any half-sandwich or salad for a combo. The beet salad with spinach, walnuts and feta is shown here. Just fresh and flavorful.
Gobble Gooble: Yes, that's the name, and you'll want to eat it. Basically it's a Thanksgiving dinner in a sandwich: roasted turkey, cranberry sauce, cornbread stuffing and aioli inside pumpernickel bread. Served with a side salad.
Quiche flavors change daily and are made in-house. This is the vegetable quiche, which is light with a flaky crust.
Taste some soup and order at the counter.
Tucked away in the back corner of the strip mall anchored by Corner Bakery.
Taste My Soup. 15608 Ventura Blvd., Encino, 818-783-4204. Open Monday to Friday, 8 a.m. to 7 p.m.; Saturday, 10 a.m. to 5 p.m.; closed Sunday.
More Stories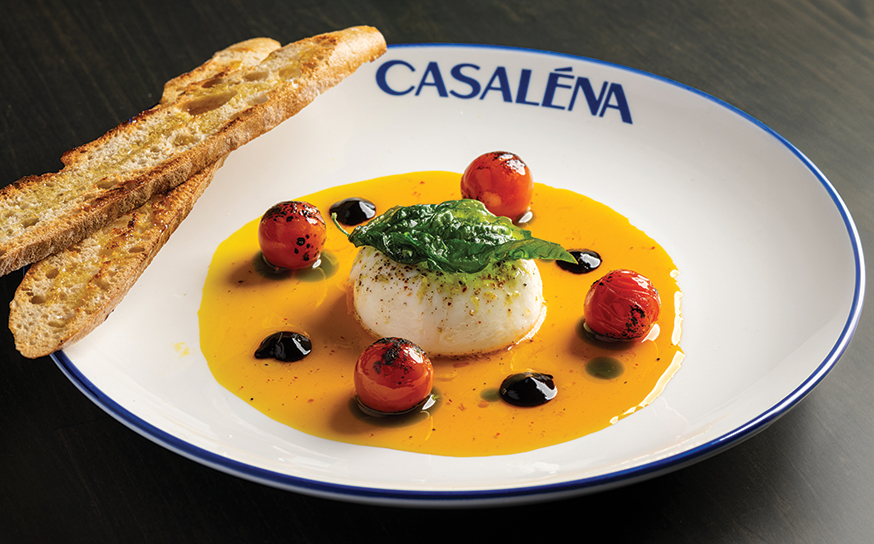 Join the Valley Community
Receive the latest stories, event invitations, local deals and other curated content from Ventura Blvd.
By clicking the subscribe button, I agree to receive occasional updates from Ventura Blvd.