Tasty Tidbits: Restaurant News in the 818
Frank Leon's new Studio City restaurant, Ceremony, officially opened last week, replacing his former Next Door Tapas. The cozy, plush restaurant/bar features a Spanish-inspired cocktail list and nine tacos served from a 1969 VW van, […]
Frank Leon's new Studio City restaurant, Ceremony, officially opened last week, replacing his former Next Door Tapas. The cozy, plush restaurant/bar features a Spanish-inspired cocktail list and nine tacos served from a 1969 VW van, plus larger plates such as skirt steak, ribeye and potatoes, squash blossom quesadilla and the El Jefe (a Cuban sandwich). Also, in Frank's plan come mid-April: completing changes at his 29-year-old La Loggia as he reinvents the Italian restaurant with a new menu and nightly piano bar.
And in another restaurant switch-up, Sherman Oaks restaurateur Richard DiSisto closed Murph's Filling Station on Sunday, March 29 to make way for a new concept called Downtown Johnny's which Richard describes as a "community tavern" that is a "throwback to a simpler time when people were just going out to have a great time." Meanwhile, he explains that the six-month-old Murph's was "rushed and the concept was never really flushed out." Estimated opening date will be announced at a later time.
One of Richard DiSisto's other restaurants, Tipple & Brine, is approaching its 1-year anniversary, and with that comes more change. Chef Michael Williams has departed and has been replaced by executive chef Marc Johnson, who left his post at Hollywood's Wood & Vine. Marc will debut his new menu in a few weeks, but in the meantime he says the restaurant will still feature seafood, as well as favorites such as the crispy oysters and sea urchin toast with avocado mousse.
Sherman Oaks' Augustine Wine Bar has made changes to its opening menu with three new dishes: chilled pea soup with English peas and basil; Santa Barbara snapper with a fennel confit; and duck scrapple grits with herbed bread sauce and Pam's blackberry compote. Also, on Sunday evenings starting at 5 p.m., they're serving steak frites for $20 until they run out. The price of the plate drops to $15 if you buy a glass of wine from the vintage selection.
Sushi and more sushi: According to a posting notice at the California Beverage and Alcohol Control, Studio City's long-standing Mezzomondo has been sold and will become a sushi bar called Tawai. Iwata Sushi in Sherman Oaks will re-open as Dojo Sushi. Guy Starkman's (of Jerry's Deli fame) new venture, Kaiju Sushi, in the former Sweetharts location at Woodman and Ventura looks like it is ready for its close-up soon.
Construction notes: The facade of the former Señor Fred's looks like it's finally getting an overhaul with a new paint job and facade. Perhaps the much anticipated Marlin and Ono, a fresh seafood restaurant from chef Martin Colman will open soon.
More Stories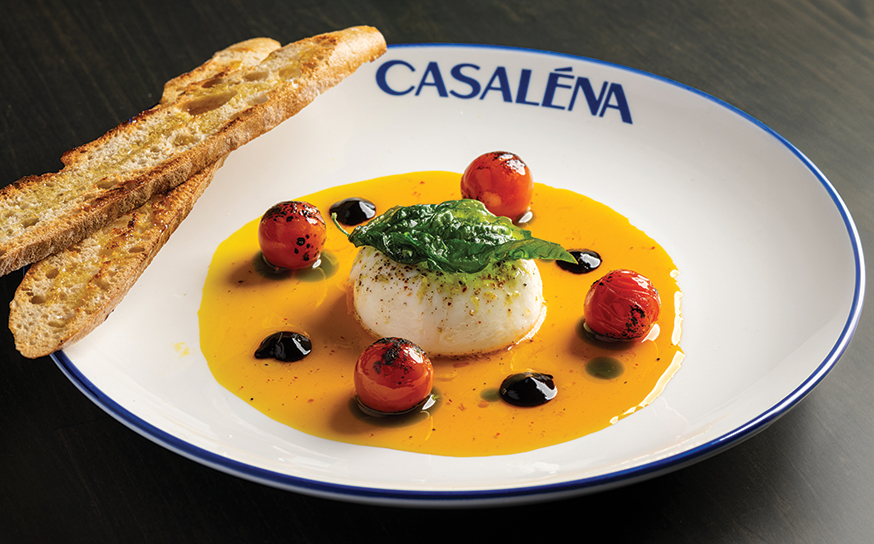 Join the Valley Community
Receive the latest stories, event invitations, local deals and other curated content from Ventura Blvd.
By clicking the subscribe button, I agree to receive occasional updates from Ventura Blvd.