Te'kila Doubles Down on Mexican Food and Booze in Sherman Oaks
Kevin Zadoyan and his family expanded Mexican-focused Te'kila from Hollywood to Sherman Oaks, taking over Stanley's former home.
Stanley's left a lasting legacy in Sherman Oaks, shutting down in 2015 after 32 years. To start June, Kevin Zadoyan, brother Armen Zadoyan and uncle Arthur Lusinyan have replaced the space with Te'kila, a more ambitious version of their Mexican restaurant and bar in Hollywood.
Adolfo Suaya, their landlord on Hollywood Boulevard, bought the building and hooked up Kevin with a second space. The Zadoyan brothers also run Kaffe Rouge, a restaurant and hookah lounge down Ventura Boulevard in Studio City, and grew up in the Valley.
Stanley's regulars will probably wonder about the status of the bygone booths, patio and square bar. You'll still find versions of those elements, but Spacecraft designer Kris Keith has certainly put his stamp on the space. Te'kila subdivided 5,500 square feet. Now the front room features a U-shaped Saltillo tile bar and floor, cedar wood walls, booths and paintings of famous Mexican banditos from the Spanish American War like Pancho Villa, plus fictional gunslingers like Danny Trejo and Clint Eastwood. A big, extended back patio sports a covered awning and contains green planter-lined walls, tables with floral patterns and colorful Mexican art.
Chef Robert Luna created the menu. Food leans toward larger plates than in Hollywood. You'll also find soyrizo fries and salads like salmon kale. Cocktails rely on the "same fresh bar program," including a margarita base made in-house. The starting line-up includes 200 tequilas, and Kevin said they're looking to expand to 400 bottles.
Half of the original dining room is now a separate bar with a separate entrance, which should debut in a couple more months. The "room of very different textures" features grey, black and white encaustic cement tile, a red oak bar, stalagmite ceiling, velvet curtains, bourbon and cabernet fabric booths and textured burgundy stucco. Expect a separate food and drink program, including "peculiar spirits," "elevated cocktail program" and Spanish-leaning share plates.
13817 Ventura Blvd., Sherman Oaks
More Stories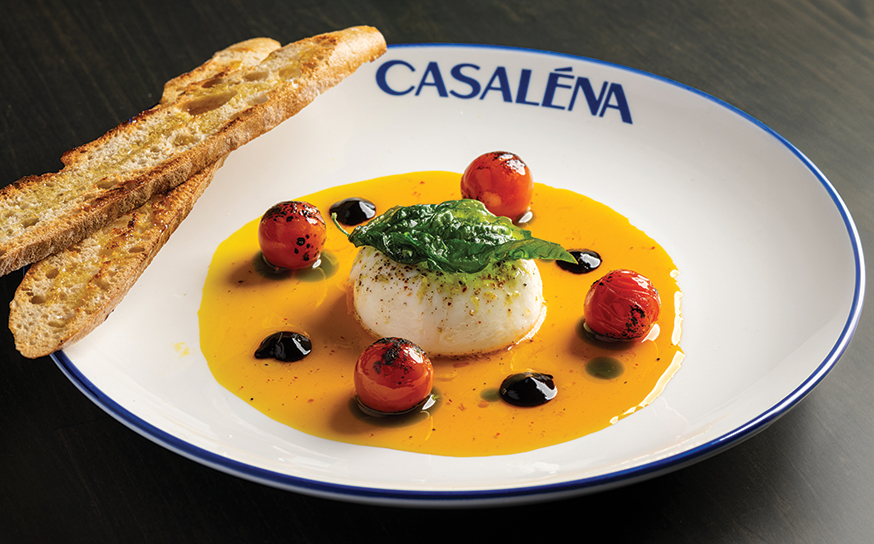 Join the Valley Community
Receive the latest stories, event invitations, local deals and other curated content from Ventura Blvd.
By clicking the subscribe button, I agree to receive occasional updates from Ventura Blvd.