Tere's Mexican Grill Expands to Studio City
Longtime Hollywood favorite Tere's Mexican Grill opened a larger branch in Studio City, replacing a former Goodwill to start February. The glass-fronted space from Tere Melgar, husband José and son […]
Longtime Hollywood favorite Tere's Mexican Grill opened a larger branch in Studio City, replacing a former Goodwill to start February. The glass-fronted space from Tere Melgar, husband José and son Roberto features a Spanish tile roof and planter-lined patio that will soon hold 24 seats. Inside, a 45-seat dining room features yellow and brick walls lined with Mexican memorabilia. Order at the counter from a whiteboard menu that mirrors Melrose.
Specialties of the house include chile rellenos, pollo en mole and Saturday pork pozole. Key categories, with the ability to choose proteins, include enchiladas, tacos, nachos, quesadillas, tostadas and tortas. At every turn you'll find options like chicken, beef, fish and vegetables. Burritos also hold a special place on the white board, containing chorizo or machaca at breakfast, and proteins like carne asada or bean and cheese later in the day.
To drink, they serve bottles of Jarritos soda and Snapple juice, plus iced tea, fresh-squeezed orange or grapefruit juices, and assorted waters. Beer and wine are on the way.
11548 Ventura Blvd., Studio City, 818-452-9263
More Stories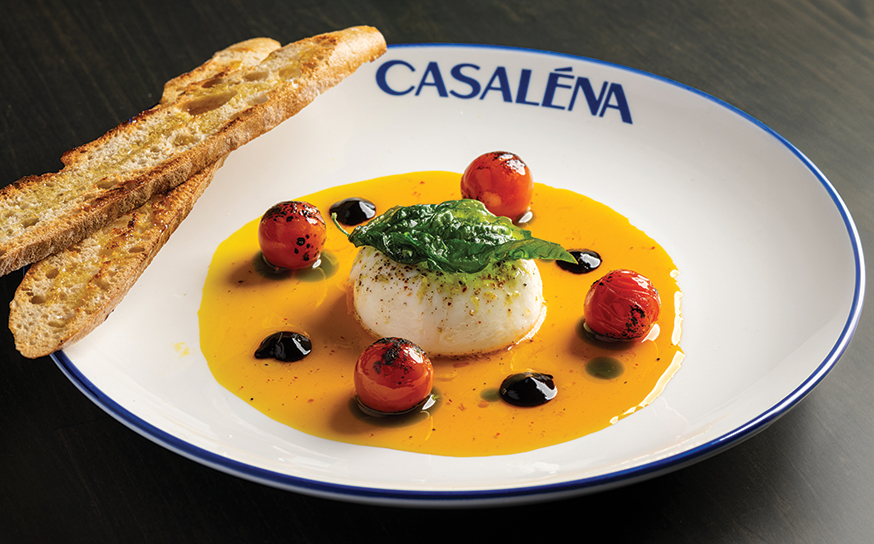 Join the Valley Community
Receive the latest stories, event invitations, local deals and other curated content from Ventura Blvd.
By clicking the subscribe button, I agree to receive occasional updates from Ventura Blvd.