Terranea: Above & Beyond
From left to right above: Max Cameron, Loss Prevention Officer; Brandon Chhea, Banquet Houseman; Efren Ruano, In-Room Dining Sous Chef; Terri Haack, President; Claudia Molera, Captain Server and Trainer at mar'sel; Yuka Obayashi, Nail Technician; Penelope Bankwitz, Room Attendant
You know the resort, but how well do you know the people who make Terranea one of LA's favorite destinations? From the concierge to the restaurants to The Spa and everywhere in between, Terranea Resort's associates offer that personal touch to each visit and experience. Here we introduce you to a few of those individuals and share some of their most memorable guest moments. So when you come by the resort next time for dinner, a spa treatment or a special event, you just might run into a familiar face.
Max Cameron
Loss Prevention Officer
Hometown: Hollywood, California
"I received a phone call from a guest—a father of a young girl. I could hear the child sobbing in the background. The reason for the call? The little girl's treasured stuffed frog, which had faithfully been by her side through two dental surgeries, had gone missing. This call resonated with me because as a child, I too had a stuffed animal that I treasured. I scoured every inch of the property for this stuffed companion. Just when I was thinking all hope was lost, I discovered the stuffed frog in the bushes near the Beach Cove. The stuffed critter had become dirty due to the rain, and I immediately rushed to the laundry department, where he was cleaned up. I called the father with the news, and within minutes the father and little girl were in the lobby. As I turned the corner, the little girl's face lit up with a glow that I will never forget as she saw her friend in my arms. She ran to me as I kneeled down to give the frog back and gave me a hug of pure joy. I will never, ever forget that moment."
---
Claudia Molera
Server and Trainer at mar'sel
Hometown: Berlin, Germany
"I feel very blessed getting to look at the ocean and experience the peacefulness of the hotel. Not being stuck in traffic on the 405 doesn't hurt either. I get to see whales and dolphins passing by and feel very connected to nature when I am here."
Efren Ruano
In-Room Dining Sous Chef
Hometown: Long Beach, California
"My most memorable interaction with a guest on property was when one of our guests asked me who made the mole in a dish. I told my story of how my mother showed me how to cook mole when I was a teenager and mentioned this was one of my family's recipes. She seemed so delighted with my response and to really enjoy and appreciate her meal a little more in that moment."
---
Penelope Bankwitz
Room Attendant
Hometown: Phoenix, Arizona
"My first Christmas working at the resort I was able to see many of our guests complimenting our service as well as the resort in general, and it was truly amazing."
Brandon Chhea
Banquet House Attendant
Hometown: Phnom Penh, Cambodia
"When an elderly couple on crutches and a wheelchair asked me how to get to Nelson's, I told them I would call the valet to assist in providing a ride there via our Lexus fleet. The couple insisted that it was unnecessary and they could walk. I called the valet regardless, and they were so grateful to receive the extra attention and care."
---
Yuka Obayashi
Nail Technician
Hometown: Tokyo, Japan
"I get to meet guests from all over the world and hear all kinds of beautiful stories every day. Our goal is for every guest to walk out of the salon with a smile; it is the best feeling when they let us know what a great time they had. I met a guest from Germany who visits Terranea three to four times a year. We became very good friends. Terranea definitely created this wonderful friendship. I am actually visiting her in Germany, and we are going to Japan together!"
For more information and to experience all that Terranea has to offer, please call 855.416.3928.
More Stories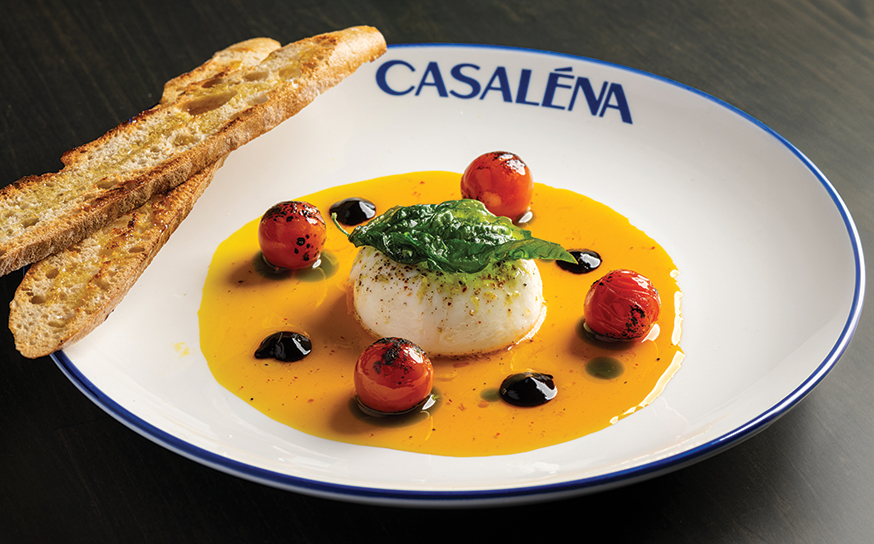 Join the Valley Community
Receive the latest stories, event invitations, local deals and other curated content from Ventura Blvd.
By clicking the subscribe button, I agree to receive occasional updates from Ventura Blvd.