Terranea Resort Welcomes Back Associates and Guests Safely and Enthusiastically
Taking care of each other.
It's been almost a year since Terranea Resort reopened its doors in June 2020, after temporarily closing due to government mandates concerning the coronavirus pandemic. Over the past year, president Terri A. Haack and her team have worked diligently to expand and enhance its offerings and to welcome guests back to the 102-acre luxury resort on the Palos Verdes Peninsula.
Since the resort opened in 2009, its staff has sought to inspire moments of connection and extraordinary experiences for guests. As they considered their approach for reopening, team members continued that mission—laying the foundation for a safe and comfortable experience for all who step foot on the oceanfront property.
Despite reduced leisure travel and unprecedented layoffs across all industries, Haack led the resort team with impeccable bravery. Through her outstanding and inspirational leadership, the resort was able to go beyond industry standards and continue to exceed guest expectations, even under unusual circumstances. 
Terranea continues to create unique offerings for guests—including luxurious amenities, activities for families to enjoy in-room or at home, meals to go, indoor and outdoor dining, a variety of wellness offerings at the spa, the golf course and private adventures. "Our team is squarely focused on delivering extraordinary moments, keeping the health and well-being of our guests and associates top of mind," shares Haack.
Throughout the COVID-19 pandemic, Terranea has created an environment that promotes safety, where guests and employees feel confident and comfortable. "Our top priority remains the health and well-being of our guests and associates," she says. "We are committed to delivering an optimum experience, complemented by Terranea's high standards of service and care for all of our guests." 
"Our top priority remains the health and well-being of our guests and associates."
Team members found innovative ways to deliver highly personalized service experiences with limited contact. Leadership implemented industry-wide safety initiatives, standards of care and cleanliness, and staff training and protocols. They took it a step further and launched Terranea Promise, a messaging platform that updates staff and guests on steps being taken.
It's clear that the leadership of Terranea is passionate about making a difference—for its guests and also for its associates. Terranea promotes diversity, inclusivity and equity, and values family, work-life balance and a rewarding workplace environment where all can be TerraneaProud.
Terranea proudly serves as Palos Verdes Peninsula's largest employer and is committed to offering an unparalleled workplace culture. While some positions were permanently lost due to the pandemic, resort leadership has already recalled furloughed and laid-off employees and will continue to do so moving forward as business levels permit.
The resort reached out to its staff during the temporary closure, hosting food sales for associates, donating garden produce to the community food bank and covering health insurance for furloughed team members until reopening. Terranea also continues to care for the surrounding community, serving as an advocate for its underprivileged neighbors by supporting local causes and organizations through programs and events throughout the year.
And the Terranea team demonstrates a high level of stewardship by preserving the pristine natural beauty of the resort's valuable coastal resources, showcasing a Mediterranean aesthetic with design elements sensitive to the area's natural environment. The resort remains committed to minimizing its environmental footprint by integrating eco-friendly practices, including those that protect open space, improve wildlife habitats and enhance local water quality.
From preserving its land to protecting its guests and associates and serving the surrounding community, Terranea Resort continues to set the bar for South Bay businesses—as it has since its inception.
---
Terranea Resort  |  100 Terranea Way, Rancho Palos Verdes  |  terranea.com
More Stories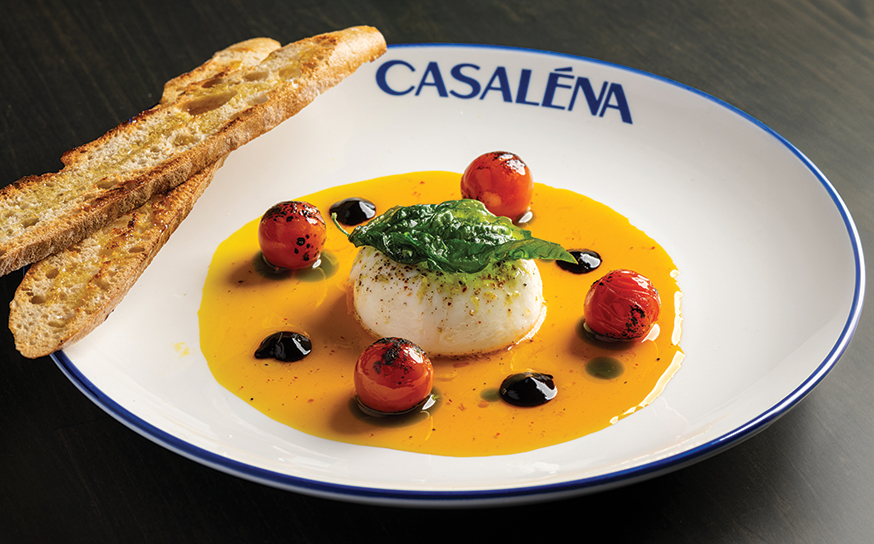 Join the Valley Community
Receive the latest stories, event invitations, local deals and other curated content from Ventura Blvd.
By clicking the subscribe button, I agree to receive occasional updates from Ventura Blvd.