Thai Adventure
The meaning and mission of Now on 9 is not immediately clear, but look closer and the story behind the modern Valley Village Thai restaurant is revealed. What is the […]
The meaning and mission of Now on 9 is not immediately clear, but look closer and the story behind the modern Valley Village Thai restaurant is revealed.
What is the significance of the number 9? Bangkok native Natalie Suchartnitkul has always embraced 9, which is a lucky number in Thailand. Beloved King Bhumibol Adulyadej, who passed away in 2016, was the ninth King in the Chakri dynasty. Nine is the sum of the numbers in the restaurant's address, 12510 Riverside Drive. Finally, in Thai the number is pronounced , which also means "move forward"—an auspicious sign. A lot of thought went into the name … and into the food as well.
The sprawling menu is dozens of dishes deep and also requires some decryption. Most of the interesting dishes have been isolated on the "Proudly…Present" menu section, including web spider deep-fried soft-shell crab with garlic sauce, and rib eye with either spicy basil or chile lime sauces. Their most notable noodle dish is hidden in plain sight.
Curry Noodles ($10), a Northern Thai noodle that's better known as khao soi, features a bowl of egg noodles, fried shallots, sliced chicken breast (or choice of protein), raw red onion and bell pepper, sweet chile paste and central thatch of crispy egg noodle. The yellow curry base is nice and spicy without being gratuitous. Even though this khao soi doesn't come with traditional pickled mustard greens or chile sauce, this dish still packs some punch.
12510 Riverside Dr., Valley Village, 818-821-3076
More Stories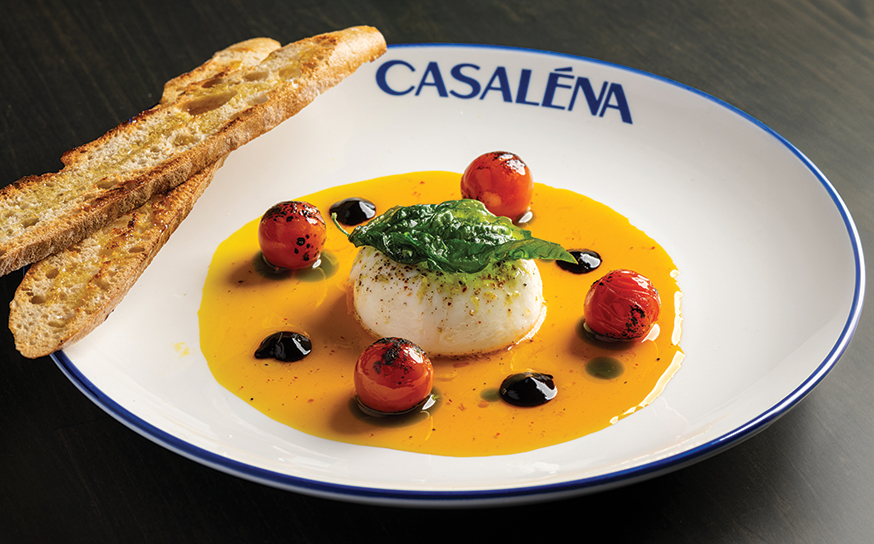 Join the Valley Community
Receive the latest stories, event invitations, local deals and other curated content from Ventura Blvd.
By clicking the subscribe button, I agree to receive occasional updates from Ventura Blvd.