The Gadarene Swine Now Open For Lunch
Chef Phillip Frankland Lee has gotten a great deal of acclaim since opening his second venture, The Gadarene Swine, in Studio City nearly two months ago. Among the brouhaha just […]
Chef Phillip Frankland Lee has gotten a great deal of acclaim since opening his second venture, The Gadarene Swine, in Studio City nearly two months ago. Among the brouhaha just this last week: Jonathan Gold wrote of its esteemed merits; Gayot named it one of the "25 Best Restaurants for Fall 2014"; and Mila and Ashton dined at the chef's counter for a 10-course meal with baby Wyatt in tow. Plus there's a giant billboard over the restaurant with an image of Phillip and his pastry chef wife, Margarita, with the text "Drop Flavor Not Bombs"—so you can't miss it.
Now the innovative and playful, vegetable-based restaurant is open for lunch Tuesday through Sunday with three new menu items as well as a three-course, prix-fixe option. Chef Lee describes the lunch deal as similar to a bento box—pick three items (two cold and one hot) and a juice for $25.
Menu items are all done with a twist: hand-torn pasta with roasted tomato sauce, mushrooms, olives, eggplant, basil, capers, shaved white onion, fresh parsley and pecan dust; peanut butter and jelly served on house-made sourdough toast with peanut butter and prune jelly topped with arugula, onions and pickled mushrooms; Tomato Shooter: avocado mousse, red onion and cucumber topped with unfiltered sake lime and tomato syrup with roasted tomato, pickled onion and serrano pepper.
Go on. Be adventurous—and eat your vegetables.
The Gadarene Swine, 11266 Ventura Blvd., Studio City, 818-580-5500
Read more about our initial impression of The Gadarene Swine here.
More Stories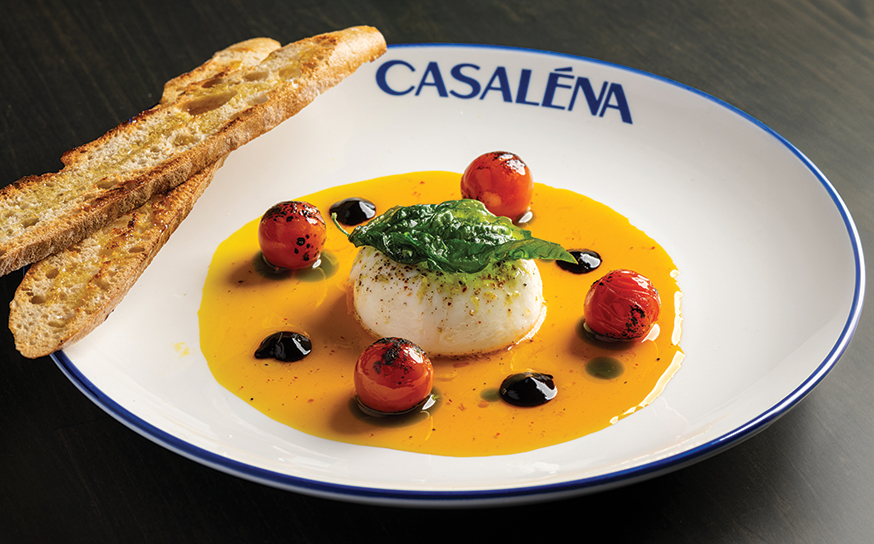 Join the Valley Community
Receive the latest stories, event invitations, local deals and other curated content from Ventura Blvd.
By clicking the subscribe button, I agree to receive occasional updates from Ventura Blvd.