The Pour-Over Express
A century-old train depot in North Hollywood steams back to life as Groundwork coffee's newest café.
The sign outside Groundwork coffee's North Hollywood café still reads "Southern Pacific" railroad. The 1890 depot's original plank floors creak underfoot. The long, low-slung platform is now a sun-drenched patio, with communal tables made out of reclaimed wood. And the old ticket window dispenses richly flavored brews and breakfast burritos to commuters from the bus-line hub near Chandler Boulevard.
In an era when coffee has become an art form—with international barista competitions and limited-edition beans that cost hundreds of dollars a pound—Groundwork has mastered the art of creating spaces as subtly nuanced as the coffee it serves. It makes sense, considering Groundwork actually began as a rare bookshop and cafe until owner Richard Karno decided to start roasting his own beans in 1990. The demand became so great he started roasting around the clock, and now it is the largest certified organic coffee roaster in LA. He's also been a pioneer in developing sustainable sources and café locations with a sense of history. The North Hollywood depot, Groundwork's eighth coffeehouse, takes it to another level.
The project had been in the works for about six years, when an employee at the company's "roastery" just a few blocks away spotted the abandoned depot. "He thought it would make a great cafe," partner Eddy Cola explains. After some research, they discovered that the depot is a state historic landmark, closed since 1952 and owned by the Metropolitan Transportation Authority. Working with the contractor who restored the barrel-shaped Idle Hour café, Groundwork came up with a proposal and won the rights to develop the spot.
"We really worked to maintain the integrity of the building," Eddy says. "We want you to feel like it's a depot."
The renovation took about a year and cost $3.4 million. Because of its historic status, Groundwork could not alter the exterior, so there are no new signs and that golden-orange paint job is indeed the original color. They left the interior as original as possible too—the floors were simply planed and sealed, a waiting room became the indoor seating area and new ironwork was designed to blend seamlessly with the original. Most of the furnishings are vintage, Eddy explains, pointing to café chairs from the early 20th century and farm tables from the 1920s. Custom pieces are made from reclaimed wood, such as banquettes that look like station-room benches and display shelves that hold bags of the signature Black Gold and Angel City blends as well as single-origin roasts.
The dedication to vintage ends at the white marble café counter, where state-of-the-art brewing equipment includes a La Marzocco GB5 espresso machine and two digitally controlled, Seraphim pour-over units. Foamy nitrogen cold brews are served along with the full array of espresso drinks and classic brews, and specialties such as Mexican hot chocolate and Vietnamese iced coffee. A nearby commissary turns out baked goods and prep work for dishes such as avocado toast with roasted corn, queso fresco, sweet chili sauce and a soft-boiled egg, creative salads and bowls, and a short rib hash made with brisket braised in Groundwork's Bitches Brew blend.
According to Eddy, each day 20,000 commuters from the nearby Red and Orange bus lines pass the café, and he expected they would make up the majority of its customers. But it turns out that the depot has become more of a neighborhood spot—the weekend DJ brunches, community programs such as Artshare, which features local works on the walls, coffee tastings and "latte art throw downs" have no doubt helped. "In the end," Eddy says, "we want this to be a gathering place."
More Stories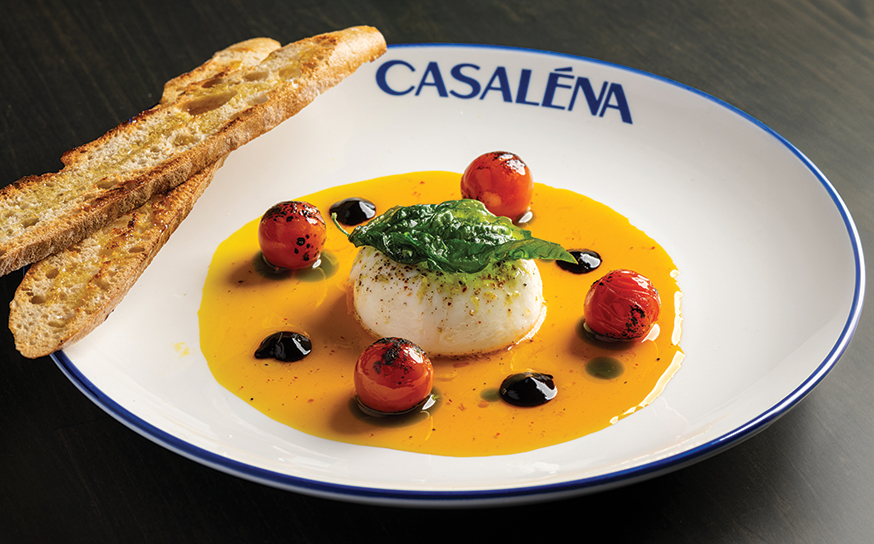 Join the Valley Community
Receive the latest stories, event invitations, local deals and other curated content from Ventura Blvd.
By clicking the subscribe button, I agree to receive occasional updates from Ventura Blvd.