The Scoop: Marlin and Ono in Sherman Oaks
After nearly two years, new life is coming to Sherman Oaks' former Señor Fred with a new restaurant called Marlin and Ono that is set to open in early May. It is owned […]
After nearly two years, new life is coming to Sherman Oaks' former Señor Fred with a new restaurant called Marlin and Ono that is set to open in early May. It is owned and operated by Chef Martin Colman, who describes his new dining destination as "modernist Italian inspired by the Campagna region in Italy" with the focal point on seafood.
Martin, a self-professed "California surfer chef" who helmed several prestigious restaurants in Mexico (including El Dorado Ranch and Pavilion), specializes in fine dining and describes his restaurant as a "constant adventure in cuisine with top service and etiquette" in a casual yet upscale environment. There is no microwave, and everything down to the condiments and dressings will be house-made.
Martin relays that he will fly in seafood daily from Hawaii daily. He emphasizes that the fish served "would have been alive 4,000 miles from here yesterday" and that he's following all the guidelines set forth for sustainable seafood. Selections will include unique varieties such as kajiki (blue marlin), bigeye tuna and a special shrimp that weighs up to one pound. Land will also be represented with certified Angus prime beef.
The big feature of Marlin and Ono is two bars: one for cocktails and the other for crudo (raw, seared and caramelized), where your order will be created in front of you. Martin says the restaurant is "wine-friendly" and reports that the menu will include Wine Spectator ratings with none under 85. There will also be a mixologist creating specialty cocktails.
Design-wise, gone is the black-and-red decor of Señor Fred. The exterior is now unrecognizable with grey-framed glass doors and off-white stucco tinged with blue. Martin describes the interior as "rough-hewn floors, tin ceilings, an off-white palette set to resemble the Mediterranean." That is juxtaposed with the two bars that are constructed of pure back granite with a steel front.
Stay tuned to opening news in The Sauce.
More Stories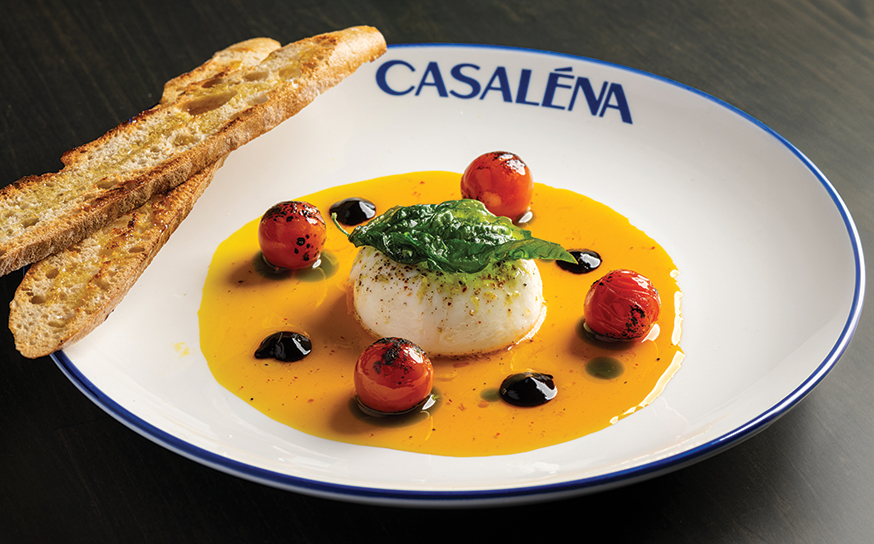 Join the Valley Community
Receive the latest stories, event invitations, local deals and other curated content from Ventura Blvd.
By clicking the subscribe button, I agree to receive occasional updates from Ventura Blvd.