Toast Café Serves Rare Green Shakshuka in Sherman Oaks
In Israel, shahshuka vies for the title of the country's most popular breakfast dish. The classic red version features tomato sauce graced with cracked eggs, seasoned with herbs and spices, baked […]
In Israel, shahshuka vies for the title of the country's most popular breakfast dish. The classic red version features tomato sauce graced with cracked eggs, seasoned with herbs and spices, baked and served with bread or pita for dipping. In Sherman Oaks, Tel Aviv native Yael Tal serves red shakshuka at Toast Café, but she also features rarely seen green shakshuka.
Toast Café debuted in 2011, received a design refresh in 2016 and now features a glass front, six tables with coffee beans displayed under glass and a patio with wood-panel fence. The menu focuses on Israeli comfort food for breakfast and lunch.
For creamy green shakshuka ($14), a stainless steel skillet hosts a vivid slurry of sautéed onion, spinach, cilantro, pesto, green onion and cream, all blanketing two eggs. Each order comes with toasted pita, which is great for scooping up sauce and bright yellow yolks that escape in a rush when pierced.
15001 Ventura Blvd., Sherman Oaks, 818-461-9020
More Stories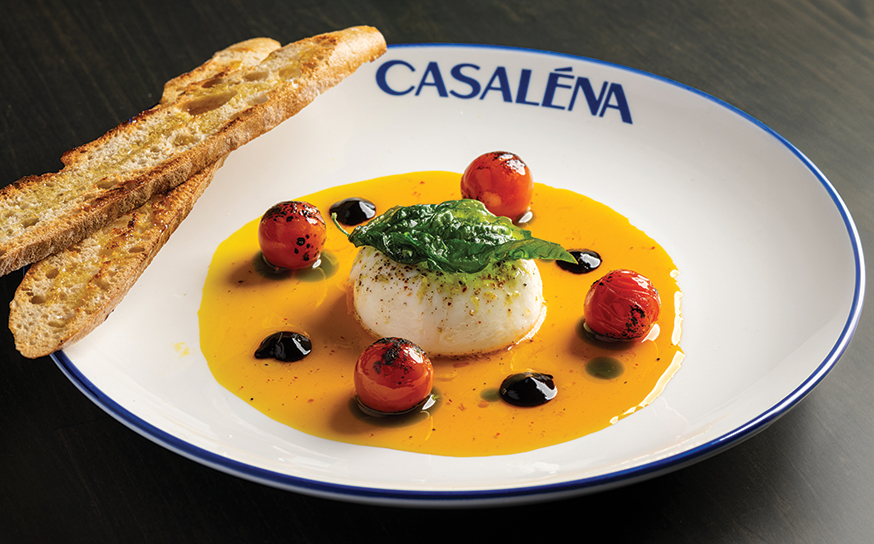 Join the Valley Community
Receive the latest stories, event invitations, local deals and other curated content from Ventura Blvd.
By clicking the subscribe button, I agree to receive occasional updates from Ventura Blvd.