"Top Chef" Taco Shop
Alex Eusebio is a season 5 Top Chef contestant who teamed with wife Sara Mann on two Toluca Lake hits: Sweet Salt Food Shop and Cascabel Restaurant. Now they are going fast-casual with […]
Alex Eusebio is a season 5 Top Chef contestant who teamed with wife Sara Mann on two Toluca Lake hits: Sweet Salt Food Shop and Cascabel Restaurant. Now they are going fast-casual with the new nearby takeout-friendly Cascabel Taco Shop.
Cascabel Taco Shop resides near office towers and entertainment studios like ABC, Disney and Warner Bros., so the fact that it's grab-and-go—with limited counter and bench seating—seems well-conceived. The space also sports a rattlesnake mural, since the name of the restaurant refers to a mild Mexican chile that translates from Spanish as "rattle."
The shop intends to capture the attention of area businesspeople by serving breakfast all day, including a "morning burrito"; breakfast tacos with bacon, chorizo or vegetables; and a chile relleno with a similar complement of ingredients. Some of Cascabel Restaurant's classics made the menu, including lobster and fried chicken tacos, but Alex has made sure to stock the Burbank taco shop with plenty of original items.
"The menu is still a moving piece and will pretty much stay that way," Alex says. "I brought over a few of the tacos that were fan favorites from the restaurant. Initially I tried changing the chicken to a chicken mole taco, and a bunch of people yelled at me to put the OG chicken back on this menu. When things like that happen, it's best to give the people what they want! I'm grateful to have so many fans of what we've created at Cascabel, and I'm trying to strike a balance between the new items and the old favorites—while still keeping true to the original concept. The Taco Shop is more LA-inspired—taking inspiration from all kinds of different cuisines because those are the flavors that I crave."
Cascabel Taco Shop exclusives include lox tacos with diced salmon, fried capers and crème fraîche in crispy shells, and braised short rib tacos with roasted garlic/plantain spread, citrus, pea shoots and hot, rust hued macha sauce on house-made flour tortillas.
Mole fries come blanketed with house-made mole negro, molten Jack cheese, onion and a fried egg. Alex also crafted a sandwich on sturdy house-baked bolillo bread that cradles juicy shreds of beer and guajillo braised pork carnitas, pickled shallots, beets and aioli.
Alex explains, "I try and operate within these two rules: 1. Most ingredients have to be Mexican—after all, this is a taco shop. 2. It has to be original in some sort of way."
He provided a sneak peak into the chef's creative process, saying, "A few nights ago I couldn't sleep because I was thinking about a new taco I wanted to create based off of one of my favorite dishes as a kid growing up in the Dominican Republic: plantains and fried eggs. That's not really a Mexican or an LA dish, but plantains are common in Mexican cooking. I'm still playing around with the actual taco; maybe I'll add chorizo or carnitas. We'll see if that plantain taco makes it way on the menu!"
Riverside Dr., Burbank, 747-283-1138
More Stories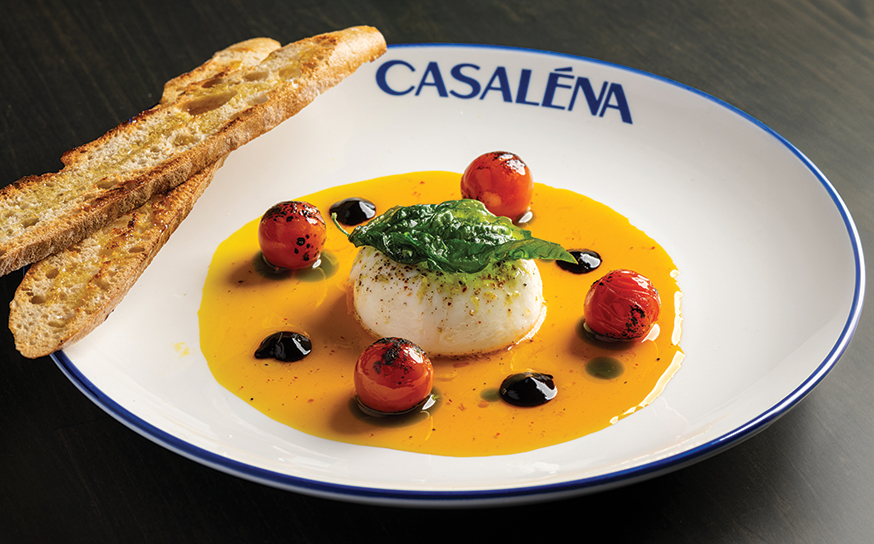 Join the Valley Community
Receive the latest stories, event invitations, local deals and other curated content from Ventura Blvd.
By clicking the subscribe button, I agree to receive occasional updates from Ventura Blvd.