Tuning Fork's New Summer Menu; Mendocino Farms Serves Exclusive Pastrami
Tuning Fork's New Summer Menu; Mendocino Farms Serves Exclusive Pastrami The Tuning Fork in Studio City just rolled out a new burger menu with something for every taste. There's a […]
Tuning Fork's New Summer Menu; Mendocino Farms Serves Exclusive Pastrami
The Tuning Fork in Studio City just rolled out a new burger menu with something for every taste. There's a slew of interesting ingredients, such as onion marmalade, chipotle ranch, hummus, tamari, ghost pepper jam, fresh mozzarella, prosciutto, tempura fried avocado, fried duck egg and truffle oil covering the various type of patties (burger, turkey, lentil/quinoa, portabella mushroom).
Also, over the next few weeks they will be introducing new small dishes for summer. Some on the "munchie" list include: truffle fries; a cheese plate; wings made with citrus, jalapeno and maple; BBQ pork and salmon sliders; honeydew gazpacho soup; and select sweets such as a vegan brownie with coconut, citrus bourbon green apple bread pudding and strawberry rhubarb crumble. tuningforkgastropub.com
Photo: Taylor Stephan
Mendocino Farms in Sherman Oaks is exclusively serving a very special limited-edition sandwich (not currently available at any other location), dubbed "Our House Smoked Pastrami Project," which was created in collaboration with Ugly Drum BBQ chefs Erik Black and Joe Marcos (both formerly worked at Osteria Mozza).
The "Mendo" way is a twist on the classic deli sandwich, featuring high-quality meat that has been brined for three to five days, rubbed with a nine-spice mixture, smoked for 12 hours on pecan wood and then cut into thick slices of Texas-style pastrami. The meat is then placed on two slices of Drago Bakery rye, topped with creamy apple coleslaw and served with a side of "Moppin' mustard sauce." The cost is $12.95, with the choice to add baby Swiss cheese for $1.
In order to increase production of their hand-cured, house-smoked pastrami and offer the Pastrami Project sandwich to guests at all locations, they are building what is said to be one of the largest smokehouses in the region in El Segundo — and anticipate being able to serve pastrami at all locations in time for their winter menu. mendocinofarms.com
More Stories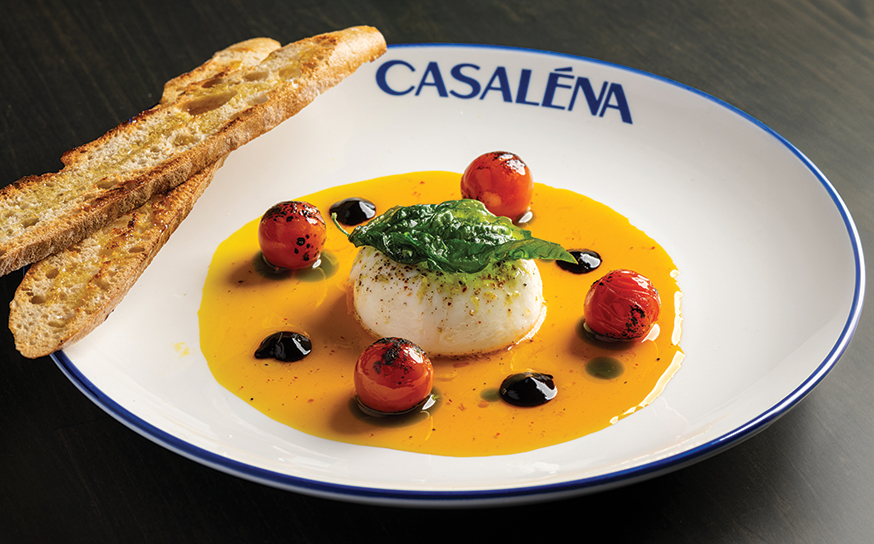 Join the Valley Community
Receive the latest stories, event invitations, local deals and other curated content from Ventura Blvd.
By clicking the subscribe button, I agree to receive occasional updates from Ventura Blvd.