UFO at Umami?
An otherworldly sign leads to a flying-saucer dessert at Umami Burger.
So The Sauce walks into a bar … no, seriously, I was walking down Ventura Boulevard and spied this unusual sign in front of Umami Burger: "The UFO has landed in Studio City! Inquire Within."
Well, I can't walk away from this extraterrestrial message any more than I could a ignore a drone in my soup. Of course I went within to inquire.
As it turns out, the UFO is a dessert involving two oatmeal cookies with buttercream filling, deep fried, coated with caramel (or peanut butter) and topped with a scoop of vanilla ice cream. Available for the foreseeable future.
I did not order this Unidentified Food Object but called later to ask for an email photo, which never arrived. (Funny how that tends to happen with alien sightings—no photo available.) So this is the first (and probably last) Sauce sketch, depicting what the UFO probably looks like if it indeed exists, based on the staff's description as well as previous drawings of alien life.
12159 Ventura Blvd., Studio City, 818-286-9004
More Stories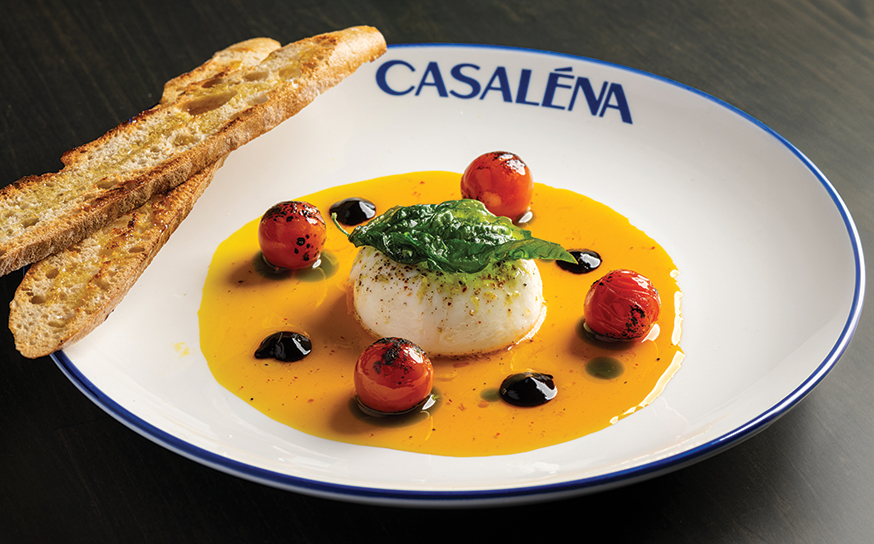 Join the Valley Community
Receive the latest stories, event invitations, local deals and other curated content from Ventura Blvd.
By clicking the subscribe button, I agree to receive occasional updates from Ventura Blvd.