Update on Twain's/Sharky's
Breakfast is on the menu when Sharky's moves into Twain's classic diner space.
Eerie: Twain's restaurant moved out of its Googie-style landmark location at Ventura Boulevard and Coldwater about a year ago, but the trademark pole sign continues to revolve slowly at the former 24-hour diner. On the positive side, the ghostly spin serves to remind Twain's fans that the location is not dead. A peek in the window reveals architectural drawings for the new tenant: Sharky's Woodfired Mexican Grill.
As always, any plan to mess with Valley history brings out the online grumblers—but Steve Paperno, CEO/founder at Sharky's Franchise Group, tells The Sauce that the chain restaurant plans to preserve as much as possible of Twain tradition. "Twain's was so well-known for breakfast, we decided to open with a new and unique breakfast menu that will be made with the same quality ingredients that our guests are used to," Steve says.
A hearty breakfast at Twain's
The executive also says Sharky's franchise retrofitting will preserve the shape of the building and its "exterior bones." The large pole sign will be saved, along with the unique shape of the sign, Steve tells us. A planned patio will complement the Googie archictecture. And, adds Steve, "We realized after demo there are real terrazzo floors under the existing floors. Today those floors could cost as much as $80 per square foot to pour. We will be refurbishing the existing terrazzo floors, along with some new accent cement tiles."
Nice. But Steve adds that diners won't be swapping Twain's pancakes for Sharky's breakfast burritos anytime soon. Although previously planned to open sometime in 2016, Steve says an opening date remains elusive. "It took a long time to get things wrapped up in the city, as building in Los Angeles is far more challenging then it used to be. Need lots more time and money."
More Stories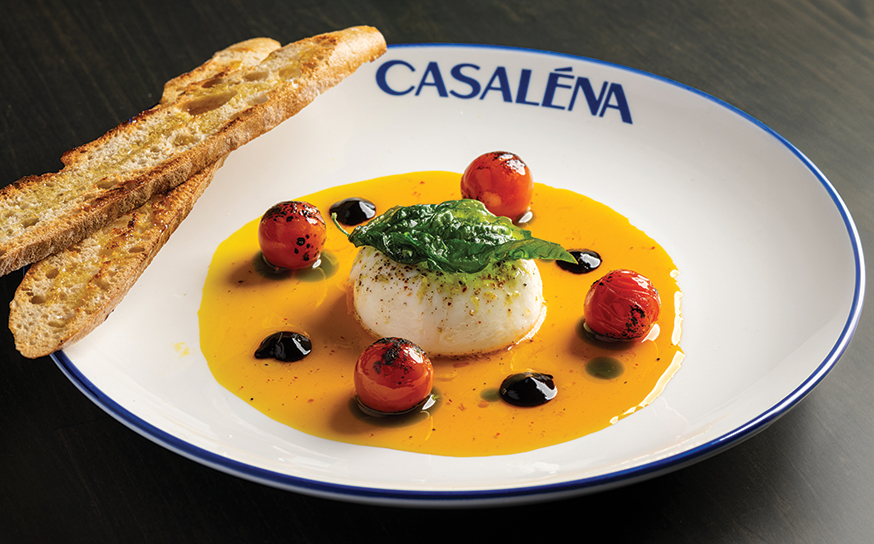 Join the Valley Community
Receive the latest stories, event invitations, local deals and other curated content from Ventura Blvd.
By clicking the subscribe button, I agree to receive occasional updates from Ventura Blvd.