Valley Inn Goes for Brogue with St. Patrick's Specials
Valley Inn Restaurant and Bar (since 1947) offers March/St. Patrick's goodies.
When the salad menu rocks an iceberg wedge instead of arugula, you know you're in classic Valley restaurant territory. And it doesn't get much more old school than Sherman Oaks' Valley Inn and Bar, in operation under various ownership since 1947.
The Sauce wandered into this Valley institution—dark wood, leather booths, white tablecloths—a week or so ago because the restaurant was offering a 15% off lunch special (expires March 31). And there's more March madness: Monday's and Friday's fried chicken and Champagne dinner ($16), Wednesday's BBQ ribs and beer ($17), "Thirsty Thursdays"—all house drinks on the rocks $6, and on Saturdays all white wines on the menu 50% off.
This place goes big for St. Patrick—get the Irish burger and Guinness beer, served with corned beef potato skins, for $15 through March 16. On the big day, the 17th, try the Irish Lunch Feast (corned beef and cabbage or a grilled Reuben sandwich, $13.95) or the more elaborate traditional corned beef dinner feast. Find St. Patrick's corned beef and Reuben sliders at the bar this month.
Observing Lent? Valley Inn is offering a Friday wild Alaska sockeye salmon served over forbidden (black) rice with roasted beets and mandarin oranges for the duration.
The Sauce and Sauce Spouse saved 15% on two lunchtime favorites: a scrumptious BBQ tri-tip sandwich and the sand dabs, potentially perfect if they'd stayed in the skillet a minute longer to achieve a buttery crispness.
Try the tri-tip.
The place was virtually empty for a Tuesday lunch, but we were assured that business picks up as St. Patrick's Day approaches. This could be the best week of the year to get the Valley Inn experience—probably not much changed since 1947.
Valley Inn in 1947 (then owned by Jim Otto)
4557 Sherman Oaks Ave., 818-784-1163.
More Stories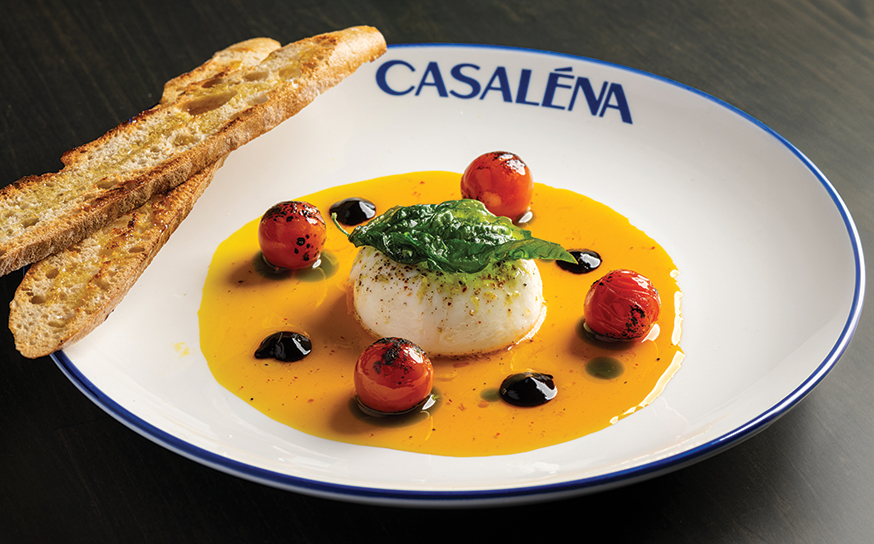 Join the Valley Community
Receive the latest stories, event invitations, local deals and other curated content from Ventura Blvd.
By clicking the subscribe button, I agree to receive occasional updates from Ventura Blvd.