Ventura Blvd. Grill Offers Fresh Take on Israeli Food
Sherman Oaks Plaza is now home to Ventura Blvd. Grill, an Israeli restaurant with a generic name that serves comfort food made fresh daily.
Ventura Blvd. Grill, a restaurant that practically demands coverage given our magazine's name, debuted three months ago in Sherman Oaks Plaza, specializing in Israeli food.
Owner Lidor Malka recruited Chef Amit Ben and husband Ami, who runs the front of house, after frequenting their bygone Encino restaurant, Sassi. The couple hails from Hod HaSharon, Israel, where Amit's father has run Taboon for 35 years, serving shawarma and house-baked bread.
A flaming "Ventura Blvd." street sign logo gives way to a dining room with glass-topped wood tables. They've painted a concrete floor with vaguely familiar San Fernando Valley street signs and a road that leads to the counter. At the register, find bins of fried eggplant and an array of pickled vegetables that can either be side dishes or help bulk up sandwiches.
Ventura Blvd. Grill's menu revolves around grilled meats like ground beef kebabs bolstered with lamb fat, parigot (chicken thigh) and merges (spicy Moroccan style "hot dog"). When shipments from their New York butcher come through, they're also able to offer Jerusalem Mixed Grill, a medley of chicken parts including liver, spleen and heart, all mixed with onions, garlic and spices.
Chicken shawarma, featuring stacked thigh meat cooked on a spit under a cap of melting lamb fat, is also popular, as are falafel and hummus with either mushrooms or fava beans (ful). Most dishes are available in pita, baguette, laffa or on plates.
Regardless of what you order, Ventura Blvd. Grill provides the option to turn up the heat. Just request house-made hot sauce crafted with red jalapeños and cilantro, which comes in a two-compartment dish with sliced green jalapenos.
15030 Ventura Blvd., Sherman Oaks, 818-849-6005
More Stories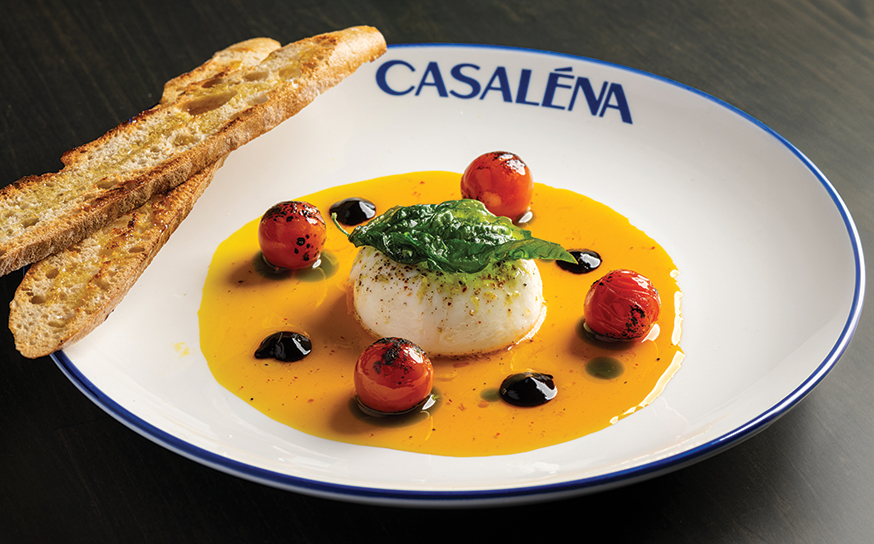 Join the Valley Community
Receive the latest stories, event invitations, local deals and other curated content from Ventura Blvd.
By clicking the subscribe button, I agree to receive occasional updates from Ventura Blvd.