VIP Venue
A very wise rapper named T.I. once said, "Stacks on deck. Patron on ice. We can pop bottles all night" and this is exactly the sort of thing we're looking […]
A very wise rapper named T.I. once said, "Stacks on deck. Patron on ice. We can pop bottles all night" and this is exactly the sort of thing we're looking for when it comes to throwing holiday parties. Okay, so maybe instead of Patron you'll want some bubbly, and maybe we don't exactly have stacks upon stacks of dollar bills to host this party, but you get the idea.
Finding the perfect venue for a private holiday party isn't exactly easy, but we found all the right elements in Encino's Gyoro Gyoro Izakaya Japonaise. The elegant, upscale Japanese restaurant is located on the second story of the Encino Courtyard shopping center, and features a dazzling dining room and outdoor patio.
There's a VIP room, which can accommodate twelve people, alongside a dining room that can host up to 45 guests. You'll most likely, though, want to rent out the covered outdoor deck—lined with heaters and a fire pit—a space for 80 guests.
If you haven't been to Gyoro Gyoro yet, you've been missing out on their pork belly, served with a soft-boiled egg and a dollop of mustard heat. You also may have trouble imagining the expansive interior—silk stone counters; a glass-enclosed kitchen. But trust us on this one, there's no other venue like this in the neighborhood.
The food, like the restaurant's sleek, modern design, reflects contemporary Japan, with a focus on izakaya shared plates and a robata menu (dishes skewered and grilled over charcoal). There are more than 300 items to choose from, all of which hover at a very reasonable price point, so you won't have trouble finding dishes that can accommodate a variety of dinner guests.
For this holiday season, the VIP room at Gyoro can be booked for a $500 minimum. The normal rate requires a minimum of $2000.
Gyoro has also curated a thoughtful selection of craft beers, alongside an extensive sake, shochu and wine list. So, regardless of what you're drinking, you'll be able to stick with your plan—and pop bottles all night.
Gyoro Gyoro Izakaya Japonaise, 17401 Ventura Blvd, Encino, CA 91316. (818) 205-9267.
More Stories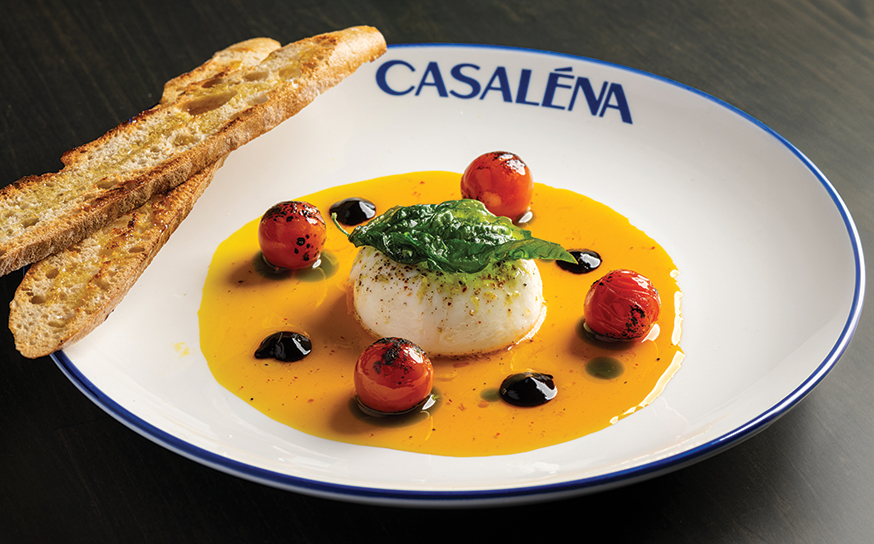 Join the Valley Community
Receive the latest stories, event invitations, local deals and other curated content from Ventura Blvd.
By clicking the subscribe button, I agree to receive occasional updates from Ventura Blvd.