Where There's Smoke, There's…Pastrami
When it comes to Texas-style barbeque, some people live and die by the ribs, others swear by the pastrami, brisket, or sausage. I'll be the first to admit that pastrami […]
When it comes to Texas-style barbeque, some people live and die by the ribs, others swear by the pastrami, brisket, or sausage. I'll be the first to admit that pastrami was never my thing. For most of my life I had only experienced it in thin, dry folds, crushed between two slices of rye, and because of that, my Texas BBQ experiences were built on brisket and sides, avoiding pastrami altogether. At Smoke City Market—the Sherman Oaks' Texas BBQ joint first opened in 2011—the pastrami is a revelation, and it will make you a disciple of its ways. Chopped into long slabs thick as a matchbox, it's cured and smoked until rich with oak and brilliantly salty. The edges are peppered and fatty; each bite so tender chewing is hardly required. Offered per the half pound and served on a sheet of butcher paper, you won't have to bother dressing it with either of the BBQ sauces offered on each table.
Smoke City Market, 5242 Van Nuys Blvd., Sherman Oaks, CA 91401. (818) 855-1280.
More Stories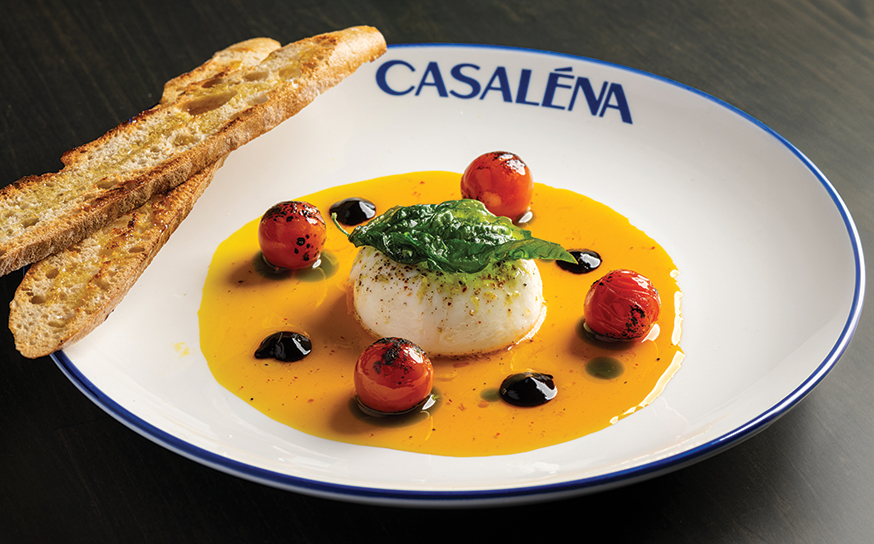 Join the Valley Community
Receive the latest stories, event invitations, local deals and other curated content from Ventura Blvd.
By clicking the subscribe button, I agree to receive occasional updates from Ventura Blvd.